Legendary sports car designer celebrates his 50-year career
Professor Gordon Murray, CBE, has launched a new two-volume, 950-page book set and a supporting 'virtual exhibition' to celebrate 50 years of a career designing some of the most successful and influential sports and racing cars of all time.
The book, called One Formula and written by Philip Porter, details all his designs over the past half-century, with enough backstory that Murray himself calls it "part biography" as well – especially regarding the early years when he was getting started in his native South Africa.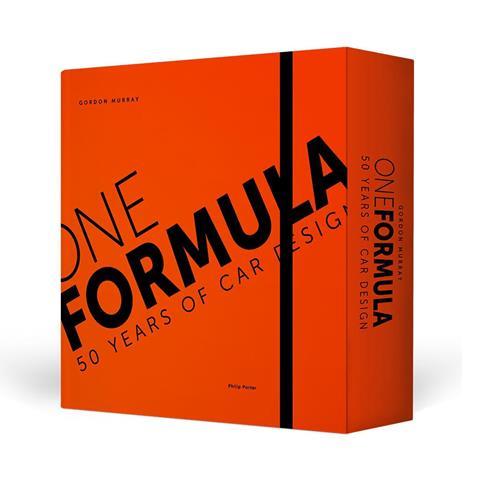 Many of the 900+ pages are filled with period photos and detailed illustrations of each machine, ranging from a homebuilt lawn tractor to title-winning Formula 1 cars, the LCC Rocket and a certain McLaren road car – not to mention the more recent 'iStream' cars by Gordon Murray Design.
But for people who can't or won't acquire this printed and boxed behemoth, there is a free, more interactive option: a virtual tour of the One Formula exhibition that we visited in November 2017, in a Gordon Murray Design facility at Dunsfold Park (near a well-known TV show's studio)
Around 40 cars were on display, flanked by info boards, photos and videos, and all of this is accessible by clicking around the room and navigating using the circles on the ground. You can even 'sit' in the McLaren F1 and MP4/4, among others (such as the GMD Ox) and look around in 360 degrees. It's well worth some of your free time, and can be found at this link.
The standard book set is available for the princely sum of £225, although the 100-run Limited Edition version with additional reproduction blueprints, autographs and a fetching orange case is a full £750. If you're in it to win it, then £2,500 will get you one of 25 Unique Edition sets with an original sketch by Gordon Murray, a scale model of his first car, a DVD, replica race passes and plenty of other extras. All can be ordered through Porter Press, to be delivered soon.