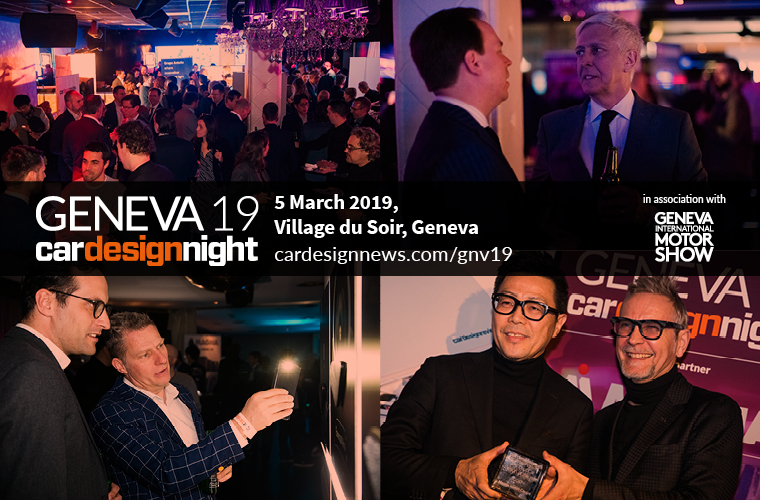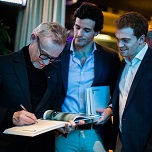 The 12th annual Car Design Night Geneva took place on 5 March 2019, and once again saw a collection of the world's most acclaimed car designers gather for a relaxed and fun networking event.
Held on the eve of the first press day, Car Design Night Geneva allows senior design executives attending the motor show to meet important new contacts and catch-up with industry friends and colleagues.
Photos from the evening are available here.
---
Location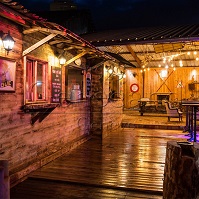 ---
Premier partner: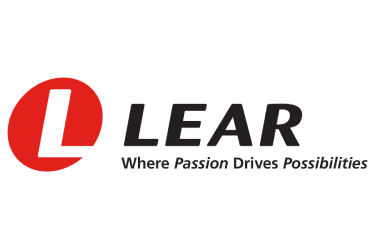 Lear Corporation
Lear is a global automotive technology leader that is focused on reshaping transportation and pushing boundaries.
Lear's seats are designed and engineered with renowned craftsmanship, elegant designs, innovative materials and industry-leading technology features that allow passengers to individualize their internal vehicle space. With increasing consumer demand for new technology, in-depth customization, and personalization, Lear's adaptive and electrified rear seating with rail system, ConfigurE+, enables a wide variety of layouts tailored to individual lifestyles, as well as ridesharing and autonomous vehicles. Our INTU™ system integrates advanced vehicle concepts, creating a harmonious in-cabin experience with optimized comfort, wellness, and safety. With Lear's EXO Technology, precise vehicle positioning technology through GNSS, identifying vehicle location and navigation is accurate and simple.
Our intelligent safety functions take passenger protection to the next level, while connected and electrified capabilities provide limitless options for the future of autonomy and the changing face of mobility.
Lear's industry-leading innovations exceed the traditional standards…and provide the security of knowing that your vehicle is equipped to adapt to your life. Learn more at www.lear.com.
Eco partner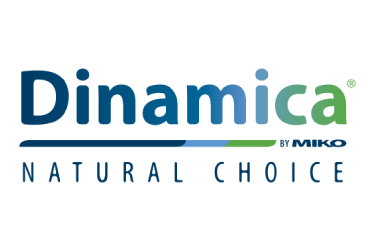 Dinamica
Dinamica®is the Italian ecological suede made ofrecycled polyester with an innovative water-based manufacturing process in which no harmful chemical solvents are used. In 2012 it obtained the EPD®certification, the most advanced Environmental Product Declaration, for its automotive product line.
Dinamica®is unique and it takes you into a new reality, which is exclusive, elegant, beautiful, charming, able to provide pure emotions. We are passionate about excellence and produce recyclable microfibers that are environmentally friendly to the highest standards. A careful attention to detail, quality, appearance, and performance makes it even more refined.
Dinamica®is perfect for seats and backrests, as well as for panels, roof lining and door interiors.
Gold partners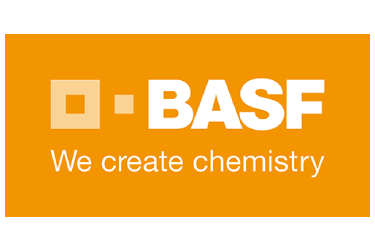 BASF
Everything is morphing.
Times and markets are evolving, why shouldn't materials from BASF? Rigid structures can become flexible, geometries are altering. Stone becoming flexible and metal can be stretched. The designfabrik® is introducing more emotions into our world of materials.
The designfabrik® of BASF is the first touchpoint for design, when it comes to material and trends in the automotive industry and beyond. At BASF, we create chemistry for a sustainable future. The more than 115,000 employees in the BASF Group work on contributing to the success of our customers in nearly all sectors and almost every country in the world.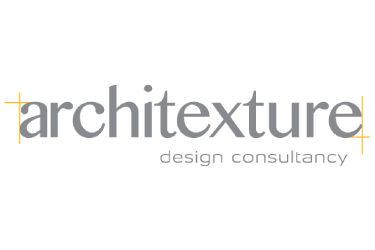 Architexture
Standex Engraving works with OEMs in a three-step process:
Design services – architexture is a new offering which enables the development of unique, brand-specific and geometry-specific surface textures. The architexture team collaborates with OEM designers in reviewing the design brief, and then develops 3D texture samples that can be produced extremely quickly to give a true form to evaluate.
Verification – the texture is then applied to clay models, ureal models and prototype substrates for management evaluation.
Production – the developed texture is delivered on all surfaces within the vehicle via our 30 global facilities, with multiple processes such as laser engraving on rolls, moulds, plates and shells.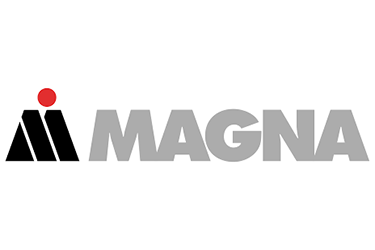 Magna Exteriors
Magna Exteriors brings together design, materials science and technology to help its customers boldly imagine and create the car of the future. A leader in lightweighting and composites, Magna researches, develops and implements new materials to help automakers lower emissions and improve fuel economy without sacrificing styling and performance.

This expertise is evident in several market-leading innovations, such as a carbon fiber hood, a visible active grille shutter, a carbon fiber grille opening reinforcement, a plastic skid plate with a silver metallic look and many more; all of which won innovation awards from the Society of Plastics Engineers (SPE). These examples have been implemented for high-volume, production programs across the world and represent Magna's constant drive to innovate and its strong partnerships with auto manufacturers worldwide.

Magna is also investigating new applications for lightweight materials throughout the vehicle, including the current development of a carbon fiber subframe that weighs 34 percent less than a steel subframe.

The Magna Exteriors portfolio of products includes access systems such as liftgates, exterior trim, modular systems, front-end modules including fascia, active aerodynamic systems and other lightweight structural components for automotive, commercial truck and other industrial markets.

No matter what the car of the future looks like, whether it has a driver or not, it will most certainly have an exterior, and Magna innovation will lead the way.
Silver partners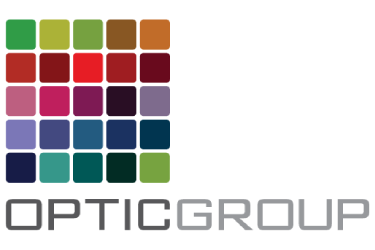 Optic Group
We have more than 30 years' experience in digital design and over 12 years supplying top quality digital modellers, studio engineers and CGI artists, mostly within automotive. We also offer in-house design, taking an outline sketch or technical data through to exciting photo-realistic and/or interactive images, hence our tag line 'Making it Real'.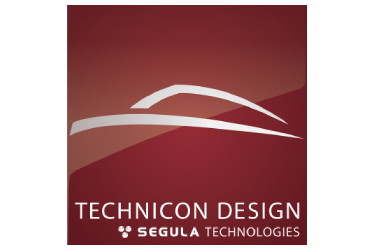 Technicon Design Group
Technicon Design, a specialist partner of design recruitment and studio services worldwide, was acquired by Segula Technologies in 2017. The Segula Group is a renowned engineering company working in over 30 countries. Together, we offer our clients a wider service spectrum, covering creative design, design modelling, visualisation, show car realisation and specialist recruitment, in addition to the large range of engineering services already provided by Segula Technologies.
2018 was a very successful and important year for Technicon, while celebrating our 40th anniversary, it also marked the year of the reopening of our creative design studio in Shanghai, China.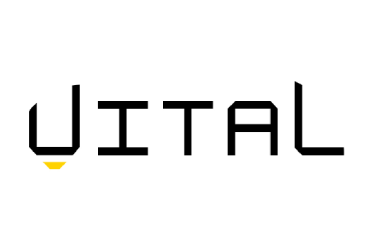 Vital
Vital is a company which thrives on an adventurous spirit and a meticulous approach to everything we do. We accelerate and improve new product development in automotive and product design programmes through flexible programme management and an array of disruptive technologies.
By operating at the junction between physical models and digital experiences we allow for the observation of existing and emerging challenges through a unique lens. Clients are able to explore advanced user interfaces, intelligent vehicle systems and lighting signatures in a way that only a few years ago would have been unimaginable.
Utilising our own large-scale, in-house format 3D printing system to create design models, Vital creates vehicles and technical properties for design reviews and testing.
Working closely with our customers and partners, our mission is to consistently deliver innovative products and experiences through these frontier technologies and processes.