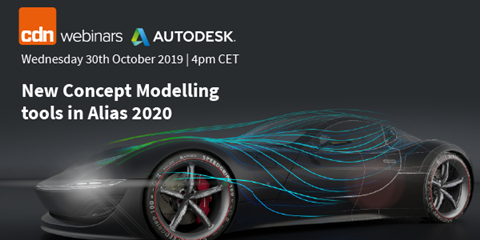 Autodesk's webinar "New concept modelling tools in Alias 2020" took place on Wednesday 30th October 2019, but you can watch the recording by clicking on the links below.

See how you can speed up your concept modelling with Alias 2020.
In this webinar you will see the new Alias Create VR tools, enabling you to sketch in VR inside Alias, affording fast theme exploration and proportional studies for interior and exterior work.
We will also show our integrated SUBD Modelling tools, enabling fast form finding and seamless use with the Alias NURBS tools.
Finally, we will show our Computational Design tools, fully integrated inside Alias, offering a true Hybrid modelling workflow inside Alias.

This webinar will be presented by: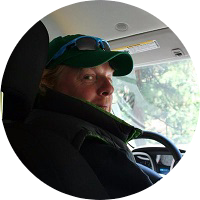 Phil Botley
Alias Project Manager
Autodesk

Phil Botley is the Product Manager for Alias, managing the development of the Alias suite of tools with teams based in Toronto and Hannover. He has over 20 years of experience in Alias and Automotive Design – you can usually find him in the departures lounge of Amsterdam waiting to board a plane to visit a customer or the Alias development teams.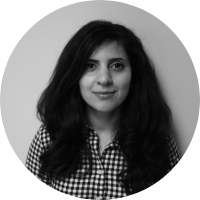 Sara Zokaei
Sr. Experience Designer
Autodesk

Sara Zokaei is a Sr. Experience Designer on Alias Create VR. She spent several years designing creative 3D applications on a variety of platforms. As an industrial designer, she applies her expertise in product design and passion for cutting edge immersive technologies, to accelerate form exploration and ideation for creative people.

About Autodesk

Autodesk makes software for people who make things. Across the manufacturing, architecture, building, construction, media, and entertainment industries, Autodesk gives you the power to make anything. If you've ever driven a car, admired a towering skyscraper, used a smartphone, or watched a great film, chances are you've experienced what millions of Autodesk customers are doing with our software. Alias, VRED, Maya and Shotgun are used day in and day out by world our leading Automotive and Industrial Design clients.
For more information, please visit the website.