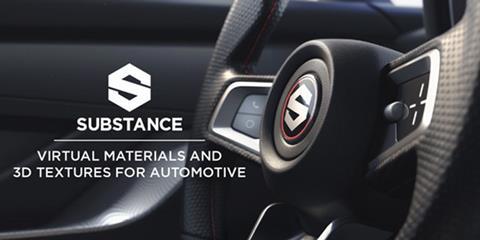 Allegoritmic hosted their webinar "SUBSTANCE - Virtual Materials and 3D Textures for Automotive" on Wednesday 29 May 2019. Click here to watch the recording.
When it comes to realistic renderings and virtual reviews, materials are key. Using Substance, you will rapidly be able to create accurate and complex materials.
From the earliest concept of a material created by the Color and Trim Design team to the final renders carried out by the Visualization team, Substance will support the creative workflow of the Design studio with its integration into all the latest tools, such as Autodesk VRED, Unreal, Unity, and more.
In this webinar, Frederic and Pierre will detail the support provided by the Substance suite, via the material authoring tool Substance Designer, the 3D texturing tool Substance Painter, and Substance Source, a ready-to-use PBR-based library.

This webinar will be presented by:


Frederic Kohler
Sales Director for Architecture & Design
Allegorithmic
Pierre Maheut
Strategy Director for Architecture & Design
Allegorithmic

About Allegorithmic

Allegorithmic, is the industry leader in 3D texture and material creation technologies. More than 200,000 users in the domains of games and entertainment, film, architecture, and design rely on Allegorithmic's Substance texture and material authoring software. Clients include: Naughty Dog, Electronic Arts, Ubisoft, Double Negative, MPC, Foster+Partners, Gensler, Louis Vuitton, BMW and Hyundai. Founded in 2003, Allegorithmic is based in France and has global offices in Los Angeles, Cleveland, Montreal, Singapore and Seoul.
For more information, please visit the website.