In the second of a series of articles, students from Coventry University's Automotive and Transportation Design course present another round of final projects
Back with a physical showcase for the first time since the pandemic, Coventry's Automotive and Transportation Design BA has a raft of exciting concepts on display. These have been put together by talented designers from across the globe, which for their final year projects were tasked with considering emerging technologies, changing social trends and evolving environmental demands.
In the second of a series of articles, the concepts presented below are just some of the innovative designs being put forward. Some students investigated urban delivery concepts and zero emissions racing, while others envision new rescue vehicles and cars with split personalities. Car Design News was on site to get a look behind the scenes and chat with the industry's next generation of designers (the work is downloadable and attached to the bottom of the page).
RE:STORE by Junu Kim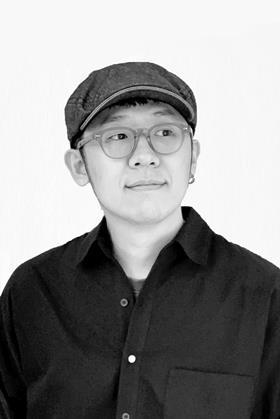 Looking to revive a British icon, Junu Kim's RE:STORE concept takes unused London telephone boxes and turns them into part of a bustling network of delivery hubs.
In doing so, Kim believes the concept not only tackles the delivery driver shortage and the post-covid boom in e-commerce, but also repurposes the many abandoned phonebooths around the city. Kim has tapped into the emerging last-mile delivery space, with automated guided vehicles (AGVs) filtering out of the phone box to carry packages to nearby drop-off points.
The vehicle – a driverless shuttle with a phone box-shaped cutout in its midriff – is bright red with a white front end. From side profile, it looks like someone wearing a baseball cap. The overall design is relatively restrained, hardly surprising for a delivery vehicle, and the concept's mantra of 'less car, more delivery' is a good indication of this. But there are interesting elements. The wheel spokes are based on an aerial view of the shuttle itself, for example, while beady LED headlights up front add character.
Kim told CDN that the concept was in part inspired by the Zoox robotaxi – which shares a similar silhouette – and that he ultimately tried to create a new icon for the city of London. He aims to land a job at a European OEM, "ideally someone mobility focused", but adds that "the South Korean brands are smashing it with car design at the moment."
Intercontinental Hydrogen Endurance Racing Car by Francis L'Ecuyer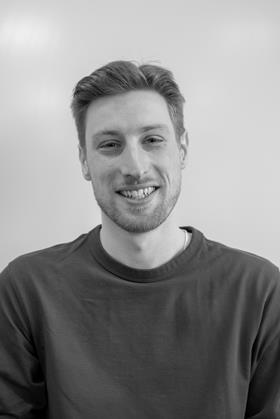 Francis L'Ecuyer has a vision of hydrogen-powered endurance racing, but not necessarily on a conventional track. The concept is designed as an 'intercontinental' racer, leveraging the extended range of a fuel cell powertrain to travel long distances. Designed with super sleek lines and partially enclosed wheels, the vehicle is designed to glide through the air.
A Montreal native, L'Ecuyer comes with a background in industrial design, which he says fed into the technical aspects of his concept. "It gives me an aesthetic that is very unique," he told CDN, "with a combination of hard and soft lines." A semi-open body, which creates 'empty space', improves visual lightness, he adds.
Body panels made with graphene-reinforced recycled plastic means extreme strength is paired with sustainability. Inside the cockpit, there is no digital display, with driver information instead presented through an augmented reality helmet visor. This frees up additional space and weight, continuing the theme of a pared back design.
Project Beyond by Alan Chacko Zachariah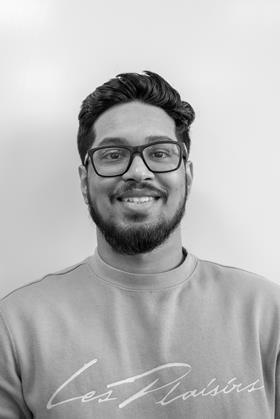 Taking the future of transportation to new heights, Alan Chacko Zachariah sees untapped potential in the skies. His hybrid airship follows the notion of 'air tourism' and a new field of wellness and rehabilitation. Just as the automotive industry often does, this concept follows design cues from the marine, aerospace and hotel sectors to combine luxury, performance and aesthetics.
Zachariah drew inspiration from nature with this one, and more specifically, the enormous Redwood trees native to California. Although the main sail does not extend quite as high as these 40-metre tall giants, the idea is that the sail creates a similar silhouette as it glides through the air. Paired with the lower body, which houses the main living quarters and docking system, the main pod loosely resembles the upright spaceship used by Jango Fett in Star Wars.
While this is clearly not a car, the airship does follow trends within the transportation sector around electric vertical take-off and landing (eVTOL) vehicles, which are being considered by the likes of Toyota, Hyundai and Uber. With roads becoming heavily congested, says Zachariah, the answer lies in the sky. "I was led by the problem, which helped me come to this solution," he told CDN.
Modular Lifeguard Vehicle 2030 by Marc Towell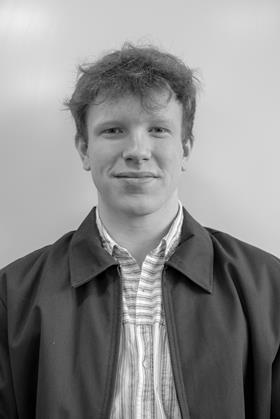 At first glance, it is unclear whether this is a boat or a beach buggy. It turns out that it is in fact both. As for a formal definition, Towell takes a moment to consider his answer. "It is a self-launching boat," he tells CDN.
Huge triangular tank tracks dominate the overall design of the vehicle, almost monster truck-like. At the centre is a sleek yacht-shaped body, complete with subtle fins that curve downwards from the nose to provide stability when in the water. On land, it creates a menacing front end. From the rear, it is superyacht-cum-supercar, with sleek lines that taper in to a boat tail.
But for all the focus on an attractive exterior, the concept was designed with life-saving practicality in mind. The idea is that the vehicle would assist lifeguards on a beach, driving to the water's edge and separating into two parts. The road-going chassis would remain on land, able to drive autonomously to where the sea-faring unit returns with casualties on board. A Portsmouth native, Towell recalls seeing lifeguards return to shore far from where they originally entered the water. This solves that problem, he says.
"We were looking for real world problems. Lifeguards use surfboards and beach buggies today, so I wanted to bring those two ideas together," Towell explains.
YOUR_ID by Kwangwoo Lee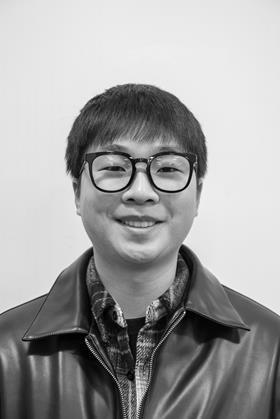 Taking the brief a little more off-piste, Lee based his concept on the idea of a vehicle that caters to different identities and personalities. Each driver is unique, he says, and will want different things from their vehicle. One driver may be an introvert in certain scenarios, but may wish to express themselves in other situations.
The car supports this by switching between different interior layouts and 'moods' thanks to a customisable exterior shell. Lee envisions what he calls smart glass, which enables this shell to adapt its appearance. "It's simple," he explains. "If you're a relaxed person, you can change the car to feel more relaxed. If you want to express yourself, you can change the patterns on the outside." The shell appears to split the front and rear modules of the car, with the glass stretching down to the base line of the body.
Visually, the concept is squat and streamlined thanks to flared rear arches and a raking – almost flat – roofline. There is no defined front or rear header thanks to that glass shell, while a thin lightbar that spans the width of the hood adds some flair. Elsewhere, wide-opening gullwing doors make ingress and egress more comfortable.
Presented with a 3D-printed model – which is "much faster than using clay" – Lee explained that the concept was designed to be "exceptionally sleek." In contrast to this model, Lee says he is open to other design fields, including bulky heavy-duty trucks, which he believes are due a revamp.