Volvo Trucks has promoted Gustavo Guerra to design director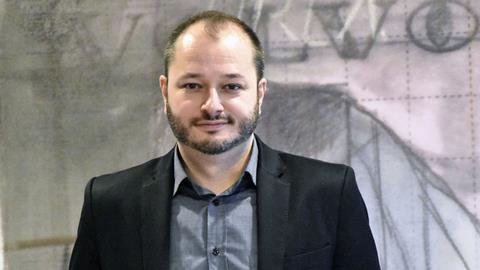 Gustavo Guerra has taken on the position as design director, complete vehicle, at Volvo Trucks. He will be responsible for Volvo Trucks design globally.
Guerra was previously leading the Volvo CE, Volvo Buses and Volvo Penta Design teams. He has been working as a designer at Volvo Trucks for over ten years.
In his new role, Guerra is tasked with creating a consistent brand identity throughout all relevant customer interfaces for Volvo Trucks, including exterior and interior design, as well as UX and service design.
"Gustavo has held several leadership positions in the Volvo Group, including assignments in Sweden, China and USA, leading teams developing products and design innovations for several brands within the Group. I'm convinced that Gustavo's deep knowledge and experience in combination with his dual education – a Master in Design and an Executive MBA – will make him successful in taking Volvo Trucks design to the next level," commented Nilimaa Wickström Stina, vice president of product design at Volvo Trucks.
Guerra will be located in Gothenburg, Sweden, and will report directly to Stina.