A packed itinerary full of deep-dive films and discussions with expert designers from across the world culminated in a rich array of content.
After an very successful first day, the CDN team delivered an equally compelling day two of the brand new Car Design Dialogues event. A packed itinerary full of deep-dive films and discussions with expert designers from across the world culminated in a rich array of content.
JC Pavone, head of design at Volkswagen South America, kicked off day two, broadcasting live from Sao Paolo in Brazil. His infectious enthuisiasm came across clearly as he introduced the work of his small but efficient design team in South America, focusing on the development of the Nivus – the first-ever VW designed in South America but aimed at the European market.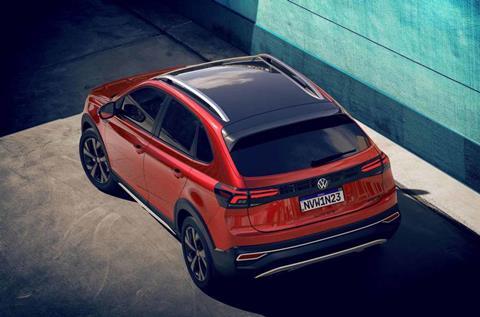 Pavone recalled the way in which his team identified a gap in the market between the Polo and T-Cross, before deciding to create a new and exciting vehicle. The idea was to run with a sleek silhouette and draw on inspiration from high-quality, premium sedans, while keeping costs down by using parts from existing models like the doors from the Polo. He looked ahead with eagerness to the launch of the Nivus in Europe, and pointed to a bright future for the South America design studio within the wider Volkswagen network.
Shortly after, Cadillac talked us through the Lyriq, which marks the beginning of a new EV era for the brand. Umbrella brand General Motors has made no secret of its EV ambitions, but it was the attention to detail that really impressed. The team had pulled off the tricky balance of minimalist experience of touchscreens with more tactile design details that forge an emotional connection with the user. "When we are talking about designing a Cadillac, we're not just talking about designing a vehicle, but designing an experience. And it has to be an incredible experience," said executive director at Global Cadillac Design Andrew Smith.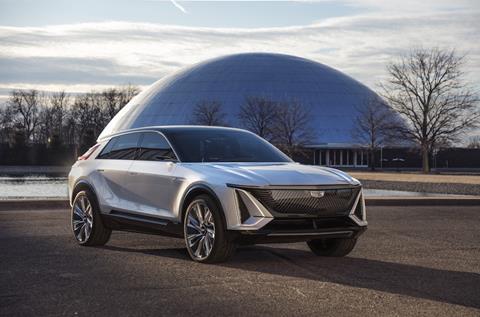 We took a brief break from OEM design studios to travel to Detroit, Michigan, where we entered inside the College for Creative Studies. Paul Snyder, chair of transportation design at CCS, introduced us to a number of professors and students, with the latter taking advantage of technologies such as virtual reality headsets to produce exciting work.
A beautiful film from Lucid Motors reflected the company's creativity and ambition. Members from the exterior and interior design teams went into considerable depth to showcase their achievements to date, providing the Car Design Dialogue audience with a clear sense that Lucid is moving forward rapidly. What came over loud and clear was the team had managed to design a forward-looking vehicle, which was a firm expression of a sense of place, melding the innovative spirit of California with the Sunshine States' natural beauty. But is its role as a potential disruptor that resonated. "When I think of Lucid, I think of this opportunity to step back from the industry as we know it. It is a chance for us to rethink the how we approach the automobile," said vice-president of design at Lucid Derek Jenkins.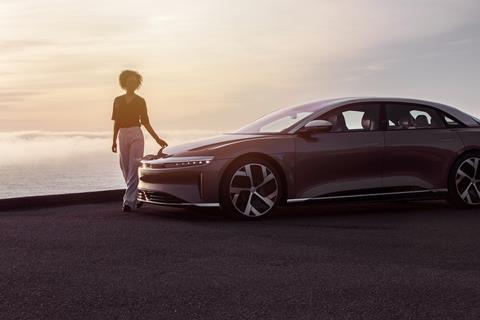 With GAC Enpulse, Pontus Fontaeus and his team are attempting to sell the idea of a sportscar to the Chinese market – a typology with zero cultural grounding in that part of the world. Undaunted, Fontaeus pointed to the forces of cultural globalisation as an illustration of what is possible. "It is evident that trends that are taking place in LA, also happen in Stockholm and Shanghai. These trends are fed around the planet and are transformed into adaptations that are more specific for local markets," he said. " Of course, we have a strong philosophy when it comes to form and shape, but our main interest is the people and how they enjoy the car. We should be more ambitous as designers."
Day one of Car Design Dialogues featured more deep-dives from expert design teams with companies including Ford, Cadillac, Polestar and Jeep.