The SAIC design team used WeChat to spread clear advice using illustrations
Cartoons are very much part of the East Asian communications landscape and found everywhere from product launches to mascots for sports competitions, along with public information uses such as police anti-crime campaigns, and what to do in a subway emergency. China is no exception, "cartoons have a magic that enable the audience to relax and be interested about the 'idea', 'concept', or 'knowledge' rather than just pure words," says Shao Jingfeng, SAIC Motor Technical Centre's Vice President of Design.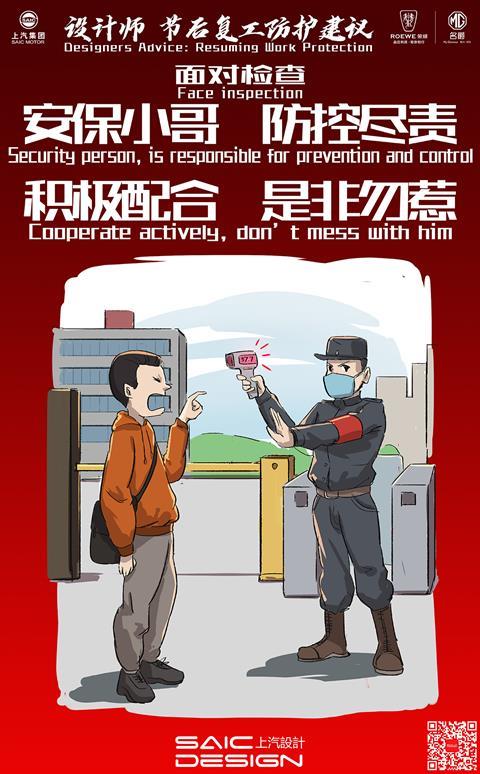 Having already successfully used cartoons in some car launches SAIC Design decided to use cartoons as a way of communicating to the public how to stay safe with the onslaught of the covid-19 virus. "Since we feel that a 'correct way of protecting' is what everybody critically needs, why not come up with a series of cartoons to make people more easily understand the correct way?" explains Shao who came up with the idea. SAIC has released six series – a total of 54 cartoons – to tackle suggestions for personal protection, mask choice, things you never want, returning to work, disinfection, and protecting children. The general public were often unclear about such topics and using social media such as WeChat the cartoons could spread quickly giving people an easy format to digest the information. "Our initiative was to let more and more people quickly understand those protecting methods. It was for public benefit consideration," explains Shao.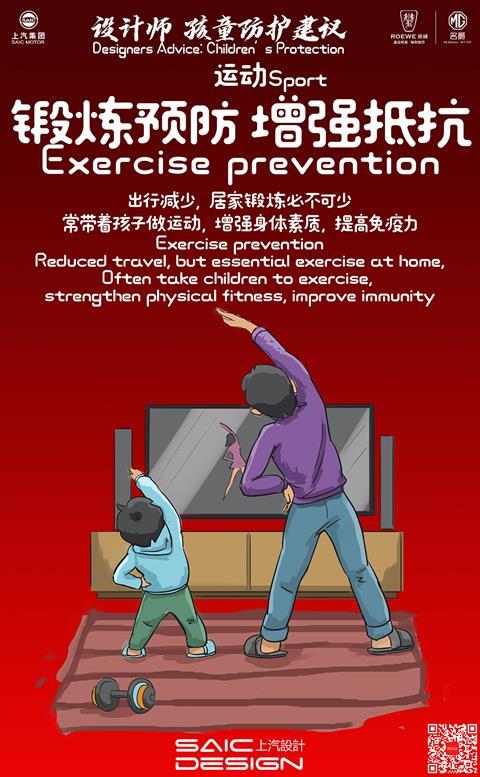 SAIC designers, like with many other design teams across China, found themselves working from home for a while due to the restrictions put in place to slow the spread of the coronavirus. For the posters a team of six designers were responsible for the drawing, with a design manager overseeing the process, and final approval resting with Shao himself. By the time the team got to the fourth series, looking at suggestions for disinfection, some important innovations began happening.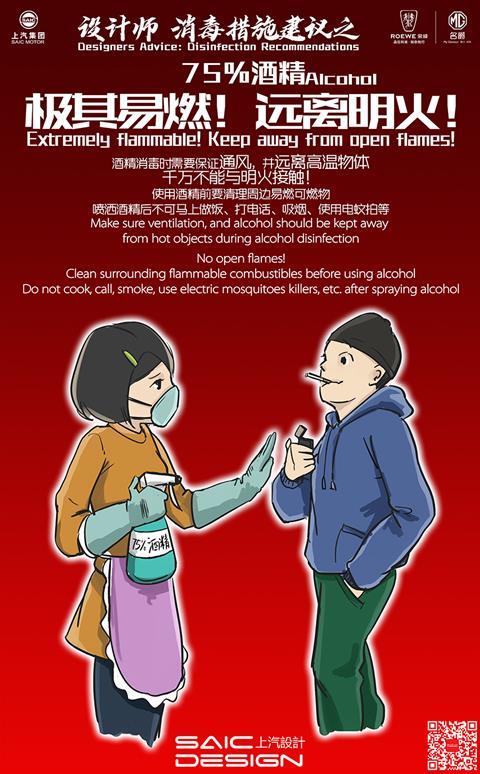 Inspiration came from the designers themselves who found that the news on television and the Internet often showed people disinfecting incorrectly or even in a dangerous manner such as using alcohol based sanitizers near fire. From this series the designers adopted a new approach where three were in charge of drawing and the other three colouring. "This is a fresh new way for us, because normally when we draw cartoons for a new car launching event, each designer is responsible for a total image. But now it turns out that we've found a much more efficient way like an assembly line," says Shao expressing surprise at the speed of the new way of creation.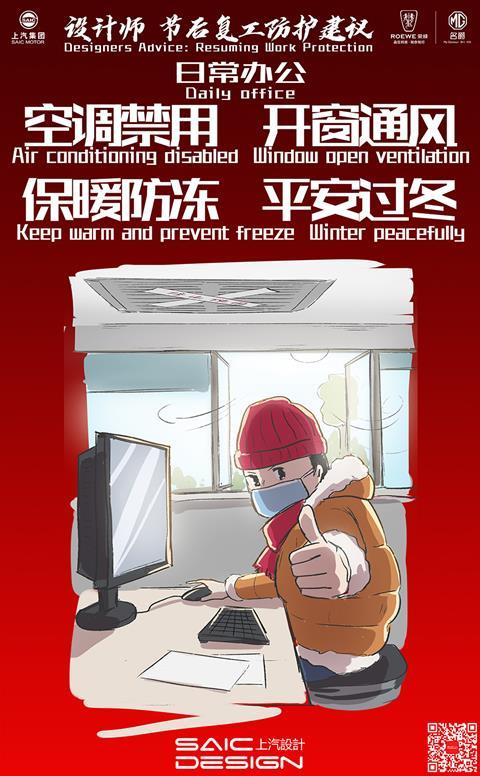 "What we did was just like the image of SAIC Motor in society which is caring about people's health," says Shao. He mentions that SAIC has 50 million customers and that caring for people is part of the company's ethos. The response not just from the public, but from the media and within the company has been very positive. For the designers they found it a great way to do something meaningful while confined to working from home and something that could help with the difficult situation faced by China. Chinese automedia were excited by the approach and often put the cartoons on their own sites, so reaching more people. "I believe the cartoons can really help people go through this difficult time," says Shao.
SAIC produced many cartoons, here is a selection of our favourites