Participants have until the end of February to submit their proposals
Michelin's global Challenge Design competition, set to celebrate its 20th anniversary this year, is accepting entries until 1st of March, when the entry portal will close. The theme for 2020 is 'Upcycle', and entrants are given the unusual task of repurposing one of 300 previously selected MCD entries in such a way that adds "societal, environmental or economic value" to it.
As well as added value, the completed entry should identify the new target user, justify their choice of 'donor' project and clearly demonstrate what problem it solves.
1) Three previous winners: Depot (First Place, South Korea), Fold (Second Place, UK), Intersection (Third Place, South Korea)
2) First place team: Joonyong Lee, Stephen Doohee Lee, Minseok Choi, and Jintae Tak (South Korea)
Nick Mailhiot, chairman of Michelin Challenge Design, said of this concept: "By choosing the theme 'Upcycle,' we are dramatically expanding the scope for entries to include artists, architects, city planners, engineers, futurists and technology developers and expanded design teams in addition to our core designers."
"Challenge Design has three phases; the selection of the theme, the entry and jury process, and the recognition of winners and integration of design at the Movin'On global sustainable mobility summit in Montreal [on 3-5th June]," they added.
Speaking of the entry and jury process, you can submit your entry via www.MichelinChallengeDesign.com before 1st March. The panel of Jurors for the 2020 Michelin Challenge Design includes:
Chris Chapman, Sr Chief Designer, Hyundai North America
Dave Marek, Acura Executive Creative Director, Honda R&D
Louise Pelletier, Directrice, Center of Design, University of Quebec at Montreal
Stewart Reed, Head of Transportation Design, Art Center College of Design
Frank Saucedo, Design Director, General Motors
Thomas Sycha, Head of MINI Exterior Design, BMW Group
Craig Metros, Design Director, North American Truck/SUV, Ford Motor Company
Freeman Thomas, Global Strategic Design Director, Ford Motor Company (retired)
Damien Michelin (honorary juror)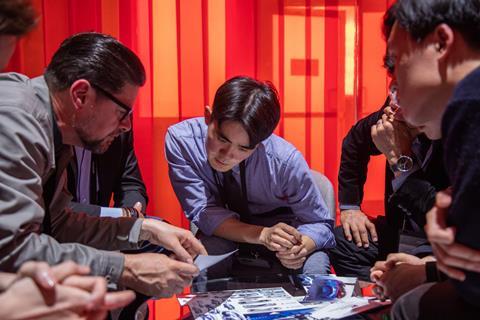 The private reception within the Movin'On summit for the winners will see their works being displayed, plus personal portfolio reviews by jurors and access to working sessions and presentations by global industry leaders, policy makers and technology developers.
"Our integration with Movin'On Summit, one of the world's premier sustainable mobility conferences, recognises the important role of design in envisioning and creating the future of mobility through human-centered design," added Mailhiot.
Final reminder: entrants must submit their entry at www.MichelinChallengeDesign.com before 1st March. Good luck.