Prototyping and bespoke build specialists Prefix are celebrating an anniversary – here's how they got there, and where they're going next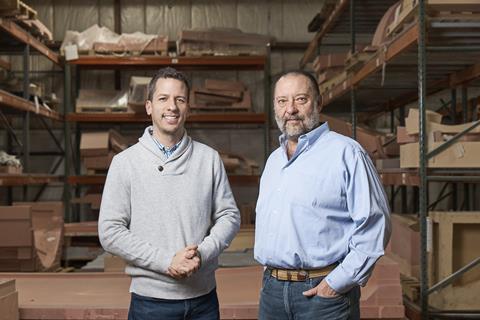 Prefix has existed for 40 years, but the Michigan company, best known in the design world for meticulously handcrafting everything from single prototype components to complete concept cars, has a surprising back story.
Though the firm is rightly proud of its highly developed skills and the team of dedicated craftspeople who work in a very hands-on way to bring designs into reality, its history began by heading in exactly the opposite direction: industrial automation.
How did they get here? The firm's founder, and still its CEO, is Kim Zeile; alongside his son Eric, now company president, he's built Prefix up to its current impressive size. But, he explains, it all started with lawnmowers – and a crushing career prediction.
"I graduated with a mechanical engineering degree," he recounts, "but spent the better part of my high school and college years working. From a very early age I enjoyed being an entrepreneur, from mowing lawns and shovelling snow to running a small VW repair business out of my garage. I enjoyed working for myself. Being passionate about cars, I chose engineering as a career. Upon graduation, I started at General Motors and planned for a long and prosperous career, combining my enthusiasm for cars with my education.
"After one successful year, I excitedly filled out my annual review questionnaire. When I got to the final question, 'What position do you intend to achieve by the end of your career at GM?'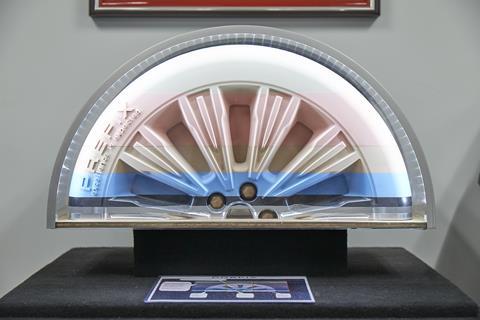 I reflected long and hard, and answered as honestly as I could. I wrote that I intended to one day be president of GM. My supervisor's boss, who was reviewing my answers announced in no uncertain terms, 'You will never be the president at GM'. To say I was devastated would be an understatement. Had management already determined my limitations after just one year? I went home that evening discouraged, and wondering what the future held for me. After discussing it with my wife, she supported my decision to revive my entrepreneurial spirit and strike out on my own. It was time to start my own business."
Leaving GM opened many different doors for Kim. His experience and his wide range of skills found him in high demand as a freelance engineering troubleshooter.
"I trained myself in being well-rounded, which was, at the time, unusual. Everyone wanted specialists. But I looked at projects holistically rather than as just electrical or mechanical or hydraulic problems. So I got into troubleshooting, because one person could be sent out, not a fleet of people.
"While I was a mechanical engineer by education, I also mastered automation – programmable controllers, relay logic, hydraulic control systems and so on. We did projects for Caterpillar Tractor on its new D10, which was then the largest bulldozer ever developed, and on Mercury outboards, which intrigued me because I always thought fast boats were cool; but in the back of my mind I always wanted to go into the car business, and it took a long, long time to do that.
"One day I was asked to manage a project for IBM. They said, 'we have this new product coming out. It's called a personal computer'. I'd never heard of it. But I soon got to understand them. Then I got a phone call from a company who said, 'we'd like to put some automation in a wind tunnel. We've heard you're a smart company, would you be interested?' It was Chrysler, and I said yes.
"We used a personal computer to control a thermodynamic buck. You could tell the device that you wanted to simulate driving a V6, a V8 or a four-cylinder, up a four-degree grade in 90 degree ambient temperature, and it would generate exactly that much heat, so you could check the thermal efficiency of everything in the wind tunnel.
"Then we came up with an idea to automate the seating buck.
Historically, it had been fixed so it did one thing: it represented one car, one model, and we said if we computerise it, we can move things around and replicate a much broader number of vehicles.
"That was a terrific project, lasting almost 10 years, and by that time we were so ingrained in the design and engineering community that we transferred our wisdom into lighting and interiors and other things – and that's how we evolved into the Prefix that we are today."
Prefix today comprises three sizeable industrial buildings in the Detroit area: a well-equipped HQ with several specialist workshops, a high-security set of closed studios for top secret prototypes, and an impressively large body and paint shop/engine plant.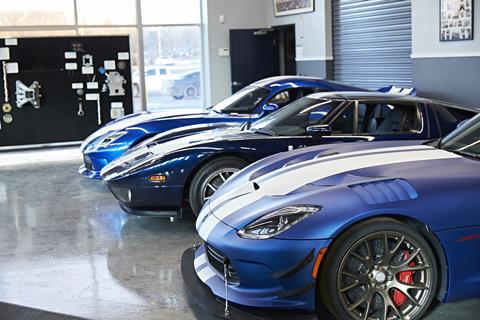 For those who only know the firm's concept work, that it has a thriving business painting low-volume cars such as the Ford GT and Dodge Viper may come as a surprise. A raft of other activities includes low-volume and bespoke vehicle production, composite fabrication software development, performance tuning and design, interior trim, lighting, and much more – prop-building for Hollywood films and amusement parks sounds like one of its more fun specialisms.
"You have to make sure that you're evolving and changing with the needs of the market," says Eric Zeile. "We're looking to be at the forefront of developments like electric and autonomous vehicles, or virtual and augmented reality.
"One of the most exciting things right now is that we believe we're going to see more vehicle customisation and low volume builds, as a lot of these new technologies are not going to make 100,000 units. They may just make 1,000 or 5,000, partly because they are so expensive, because it takes a while for technology to become cost-effective, but also because the world is going to be testing that technology in real life, and nobody's going to risk an insane amount of money to make 100,000 units of a vehicle that may not be what the market wants.
"An area that we believe is really interesting is composite structures rather than a traditional stamped steel or aluminium body. We're working to create an opportunity for a company that might say 'we want to build 500'. We'll say, 'well, if we go down this path, you can save millions of dollars in tooling. Your piece price might be more, but your overall cost of investment on day one is 1/20th of the cost of building a stamped steel body. We'll help you get there.'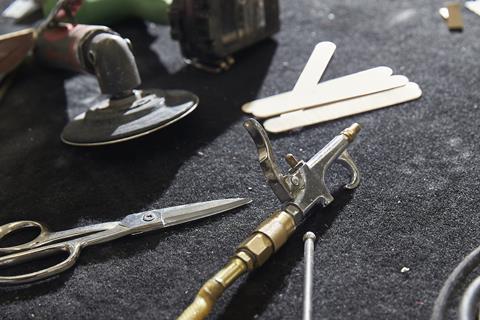 "That's one of the things we're trying to push, especially with start-ups; there are probably twice as many start-ups right now as major OEMs. They're all fighting for the same space, and so we're trying to connect with all of them, treat them all the same, and offer them all the same opportunity.
"We're trying to make sure we can speak intelligently about technologies that are so up-and-coming that OEMs which have a more traditional mindset aren't even thinking about them. Composite structures is one. That's very new to a lot of these guys coming in to the market right now, because they've never built a car before."
Prefix has helped quite a few high-profile challenger brands in recent years. With its 40 years of experience, it's been quite a ride from lawnmowers to automation, and from Dodge Vipers to autonomous concepts, and it has plenty more years of innovation ahead.
For more information about what Prefix does, visit https://www.prefix.com/