A must read for aspiring automotive designers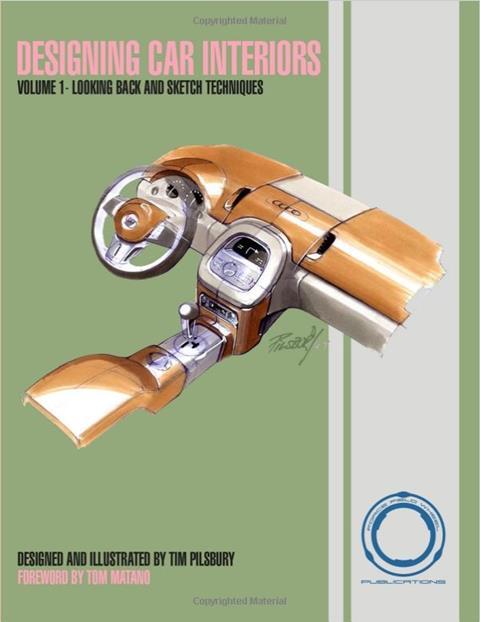 There has always been a glaring gap in the automotive design library, about the process of designing interiors. There are many, many books which cover in lavish detail the exterior design process, but very few books about interiors. Former Director of the Design Programme at Qoros Tim Pilsbury (now VP Head of Design at Grove Hydrogen Automotive, more to come on this) has used his considerable experience in design and teaching to put together Volume 1 of Designing Car Interiors - Looking Back and Sketch Techniques.
This fairly compact volume is packed full of useful and consistent illustrations annotated with pithy lessons. Tim looks back at German, French, British, Japanese and American car interiors, using illustrations to highlight the key evolutionary steps of iconic cars such as the BMW 2002 through the E21 to the modern 3-Series. The clarity of the illustrations and brevity of the notes that accompany them get to the heart of how, for instance, BMW interiors switched to a driver-focused architecture. He also puts the designs in context.
In later chapters, this book covers the basics of research, sketching and rendering . Volume 2 will feature five case studies from SEAT Design, Nissan Design America and the V-Vehicle Company. Volume 3 is geared more towards students and professional designers and mimics a university design project. However for students interested in transportation design, or industrial design, this book forms a great introduction to interiors.
Designing Car Interiors is available to buy on Amazon.