Hosted alongside "one of the most unique" events on the automotive calendar, the EyesOn Design show honours significant production and concept vehicles that debuted in 2022
The EyesOn Design Awards returned to the newly revived Detroit Auto Show after a pandemic-enforced hiatus. With noticeably better weather in September than its historic January date, several designers gathered to honour their peers and celebrate the best designs introduced over the past year.
Many are familiar with the organisation's long-running car show, held each year on Father's Day in June at Ford House outside the Detroit area. Organised by the Detroit Institute of Ophthalmology, that show — described as "one of the most unique" auto events — was founded by the three design heads of Ford, General Motors and Chrysler, including Tom Gale who stressed the competition wasn't like a traditional concours. "We don't care if it's restored, we don't care if there's rust on it, we just care about the design," he once said.
The EyesOn Design Awards, meanwhile, recognise the latest and greatest in current automotive design. This year General Motors design had much to celebrate, with the Cadillac Celestiq concept winning Best Concept Vehicle, along with Best Use of Colour, Graphics, or Materials. The Buick Wildcat — which CDN's Laura Burstein first saw in its early development phase in the studio in 2019 — was named a finalist for the two categories nabbed by the Celestiq, as well as a finalist for Best Designed Interior. The winner of the latter category was Audi's Grandsphere Concept, which we saw in the metal last year at the IAA in Munich. The award for Best Production Vehicle, meanwhile, went to the 2023 Ferrari Daytona SP3.
Here is the full list of this year's categories, finalists and winners:
Best Use of Colour, Graphics, or Materials, presented by Axalta Coating Systems
Finalist: Audi Grandsphere Concept
Finalist: Buick Wildcat Concept
Winner: Cadillac Celestiq Concept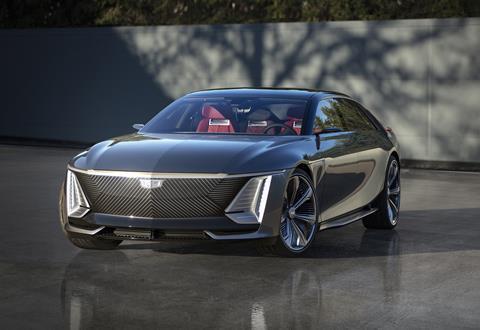 Best Designed Interior, presented by ABC Technologies
Finalist: Audi Urbansphere Concept
Finalist: Buick Wildcat Concept
Winner: Audi Grandsphere Concept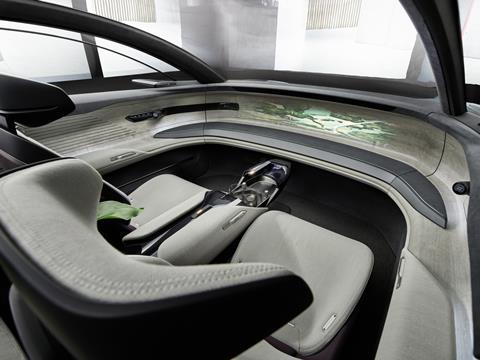 Best Production Vehicle, presented by Adient
Finalist: 2024 Chevrolet Blazer
Finalist: 2024 DeLorean Alpha5
Finalist: 2022 Range Rover
Winner: 2023 Ferrari Daytona SP3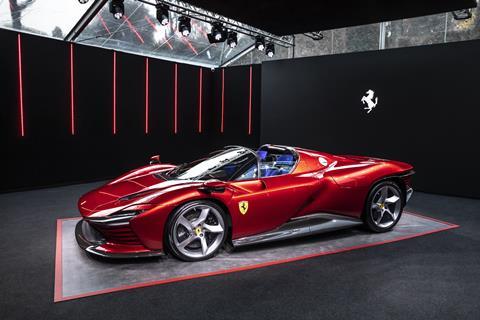 Best Concept Vehicle, presented by founding sponsor Dassault Systèmes
Finalist: Buick Wildcat Concept
Finalist: Lincoln Model L100 Concept
Winner: Cadillac Celestiq Concept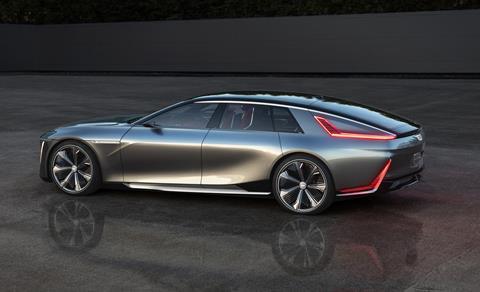 Judges for the 2022 awards were:
Charles Allen, SVP / General Manager, Honda R&D Americas (retired)
Anne Asensio, VP, Design, Dassault Systèmes
Chris Bangle, Managing Director, Chris Bangle Associates
Wayne K. Cherry, Vice President, Global Design (retired), General Motors
Kemal Curic, Design Director, Lincoln Motor Company
Peter Davis, Co-Director, Transportation Design Program, Lawrence Technological University
Walter de Silva, Design Chief, Volkswagen Group (retired)
Glen J. Durmisevich, Chief Judge, EyesOn Design
Ralph Gilles, Chief Design Officer, Stellantis
Karim A. Habib, Head of Global Design, KIA
Kevin Hunter, President, Calty Design Research, Toyota
Thomas Ingenlath, CEO, Polestar
Anthony Lo, Chief Design Officer, Ford
Dave Marek, Executive Creative Director, Acura
Tom Matano, Executive Director, School of Industrial Design, Academy of Art University
Joel Piaskowski, Global Director Design, Cars and Crossovers, Ford Motor Company
Peter Schreyer, President and Chief Design Officer, Hyundai Motor Group
Michael Simcoe, Vice President, Global Design, General Motors
Paul Snyder, Paul & Helen Farago Chair of Transportation Design, College for Creative Studies
Jack Telnack, Vice President, Design, Ford (retired)
Mark Trostle, Jr., Head of Ram Truck and Mopar Design, Stellantis
Mark Trostle, Sr., Director, Creative Services, Roush
Also at the event, EyesOn Design chief judge Glen Durmisevich announced the theme of next year's Father's Day show: the past, present and future of electric cars.
"We want to proliferate, expose and explain current car design that is happening right now and into the future," he said.