It's Earth Day, and car design should play a key role
Thursday 22 April, 2021 – Earth Day. An opportunity for us all to take a look at our lives and try to make changes that will shape the lives of our children and our children's children.
For me, this means examining each and every aspect of my life – what I eat, how I travel, even where my electricity comes from – and identifying ways to reduce my carbon footprint. For example, the first task I completed today was signing up to a weekly delivery of vegetables that are produced only on local farms, thereby minimising the journey that my food takes before arriving at my door, and slicing a percent or two off my overall carbon footprint. Every little helps.
For car companies, and particularly car designers, Earth Day should be a biggie. It is no secret that the automotive industry is one of the largest sources of emissions on the planet. It's not just the cars on the roads that are spewing out toxic fumes, but the way in which they are manufactured and the entire logistical challenge governing the hundreds of components that are used on each and every car – it all adds up to a monumental, mind-boggling amount of emissions.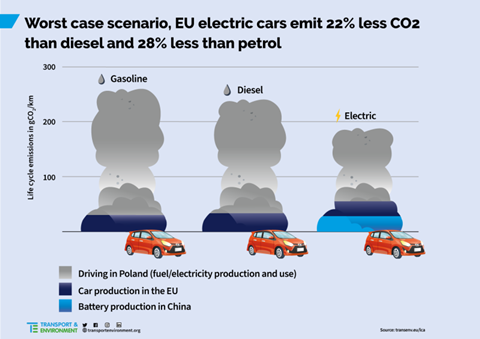 However, there is a glimmer of light in the gloom. Over the past five years or so, a number of brilliantly innovative ideas have been pitched that could vastly reduce the negative impact that cars have on the planet. On the propulsion side, the electrification era seems to be well and truly underway, as is evidenced by the sheer number of EVs on show at the 2021 Shanghai Auto Show. There is also promise in the form of fuel cell vehicles, but even before the charging and refueling infrastructure is put in place for EVs and FCVs, a big reduction in local emissions could be achieved through the use of all-electric mode on hybrids.
Then there are the materials. Fabrics can be made up of recycled PET bottles and disgarded fishing nets, like in Volvo's new C40 Recharge, and wooden surfaces on the dash can be sustainably sourced, like in NIO's ET7. Even Bentley has recently got on board with its eco-friendly tweed trims. One of the more ground-breaking projects in this field is the Nano Cellulose Vehicle (NCV) that uses plant-derived cellulose nanofibres (CNFs) for everything from sections of the door to the centre console, seats and headrests.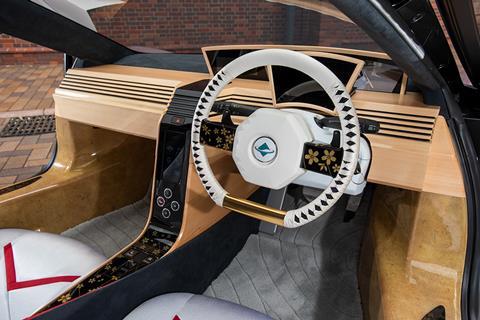 As for manufacturing and production, the area has traditionally been surrounded in mystery when it comes to total emissions and the carbon footprint of factories. This could soon change. Polestar has promised to make "climate-neutral" cars by 2030 and has started publishing the entire carbon footprint of each vehicle including the emissions created during manufacturing. It has called on other companies to follow suit.
Many car companies have been publishing press releases that are centred around Earth Day. But these have mostly been filled with lists of what the company has achieved to date in terms of lowering its carbon footprint. Instead of patting themselves on the back for what they have already done, perhaps the focus should be on taking eco-friendliness to the next level. After all, the minds of the car industry are among the greatest, and ideas seem to come thick and fast. So, show us what you've got. Let's design cars without killing the planet.