We take a look back at the standout launches and moments in car design from the last 12 months
With 2022 drawing to a close, the editorial team at Car Design News got together to narrow down the highlights of the year, from the best car launches — be they concept or production — to the most memorable moments in design.
For many, the early stages of 2022 brought in a gradual return to normality, not only in terms of day-to-day work but also the introduction of physical events. This was true for some of the major motor show fixtures (and CDN's own events of course) but also more intimate press events and site visits. New studios have opened, and new brands have returned.
It's been a busy old year so this was not an easy process, and at risk of sounding like an informal end of year awards show, there are plenty of honourable mentions that didn't make the cut.
Entirely self indulgent and with our CDN hats taken off for the briefest of moments, here are our best bits for 2022.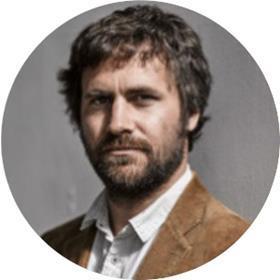 James McLachlan
Favourite car: Perhaps it is because I have hit a certain age, but the retrofuturism of Hyundai's N Vision 74 tugged at my Gen X heartstrings.
It recalls the DeLorean DMC-12 and Hyundai's own slice of Giugiaro-designed heritage, the Pony, but any lingering notions that the concept is driven purely by nostalgia are punctured by the sheer dynamism of the damn thing. The N Vision 74 seizes the voguish minimalism papering over the underlying risk-averse design culture and files it vertically…through a shredder.
The People Awards just nicks it. The night had it all
Favourite moment: Ach, there were many – Norman Foster's love letter to the combustion age at the Guggenheim Bilbao and Goodwood FOS to name a pair – but I think (and yes, I am fully-aware how self-regarding this sounds) the People Awards just nicks it. The night had it all: heartfelt speeches, surprise winners, Ronni Ancona, and, of course, black roll necks. Lots of them.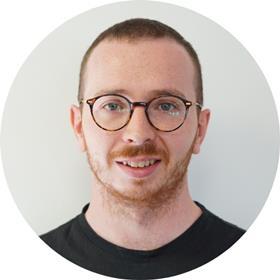 Freddie Holmes
Favourite car: In a world of many exciting projects (and some not so exciting) the Dacia Manifesto took the chocolates for me. It's so different to anything else out there (although the Citroen Oli might have something to say). Dacia says it's all about the great outdoors and connecting with nature. Well, with no doors or windows, the Manifesto certainly ticks those boxes. And with sleeping bag seat covers, how could you not like it?
Although EV design is not the most inspiring at this point in time, special mention goes to the Eletre. It was a big deal for Lotus (bigger than that, it's large) and on paper is the antithesis of what Lotus used to be about. But the execution leaves me with pie on my face as the proportions are handled brilliantly.
The N Vision 74 concept inspired a rebirth of the Pony coupé. We essentially ran a campaign to help make that happen
Favourite moment: Aside from the childhood dream of an M3 Touring being realised, my favourite moment in design came at the back end of the year when we heard that the N Vision 74 concept had inspired a rebirth of the Pony coupé. It's particularly satisfying given that we essentially ran a campaign of sorts (initiated by SangYup Lee) to help make that happen. I'm cheating a little as it's also probably one of my favourite concepts.
The People Awards were pretty special, too — although I think I'll be retiring the black roll neck.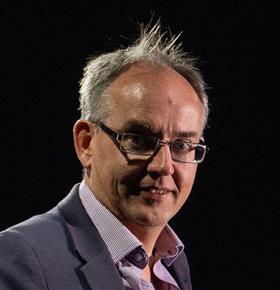 Mark Smyth
Favourite car: I'm often a fan of something retro, provided it's done right, and Porsche definitely got it right with the 911 Dakar this year. Admittedly it's not totally new, but in a world where many treat their car as a disposable item, its design invokes a real spirit of adventure, of making lifetime memories. It not only looks the part, but the integration of design and engineering has been executed superbly. Well done to Michael Mauer and his team.
Porsche definitely got it right with the 911 Dakar
Favourite moment: It's been a busy year with great concepts and production models, but it's the people that provide the best moments. Top of the list for me was an interview with Luc Donckerwolke. His passion for design past and present is an inspiration but equally importantly, he has the freedom to implement his vision for the various brands within the Hyundai Group.
That's also true at Nio and a trip to Berlin to meet its co-founder Lihong Qin and VP of Design, Kris Tomasson, showed a Chinese automaker with a global outlook, committed to great design and technology.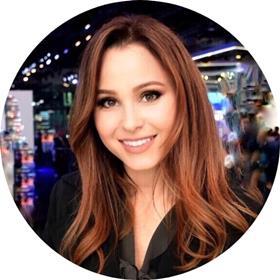 Laura Burstein
Favourite car: Many brave and breathtaking designs marked 2022. Although it's tough to choose just one, I give hearty kudos to Buick for the striking Wildcat EV Concept.
Nearly four years ago, I got a sneak preview in the studio of the first full-sized model, a leap of faith by then-Buick design bosses Helen Emsley and Bob Boniface, who challenged their designers to push the boundaries for the American brand. The Wildcat exterior design was born from the mind of creative designer Maxwell Sullivan, who imbued the show car with a swept-back stance, confident proportions and elegant surfacing that evokes the golden, jet-age era of American design — all in a future-forward, electrified package.
A special shout-out to the Mercedes Vision EQXX, which stands as a testament that design and efficiency don't have to be mutually exclusive. Unlike the rounder, jelly-bean-like production cars in the current Mercedes EQ lineup, the EQXX gives us hope that future Mercedes EVs could be as alluring as their iconic combustion cars of the past.
With in-person gatherings, so many wonderful moments replenished my socially-undernourished soul
Favourite moment: After nearly three years of virtual — or cancelled — events, 2022 was the return of in-person gatherings. So many wonderful moments replenished my socially-undernourished soul, from the Goodwood Festival of Speed to the Pebble Beach Concours d'Elegance. I also officially judged my first concours in La Jolla, California, and look forward to doing more.
With CDN, I was honoured to moderate panels at the LA Auto Show Design Forum with a range of thoughtful and accomplished designers, and to reconnect with so many friends and colleagues at the accompanying designer night party. Especially memorable was the first CDN People Awards, where I was thrilled to see designers who normally fly under the radar be acknowledged for their vision and talent. I'm excited to be a part of this new tradition and can't wait to see you all there next year.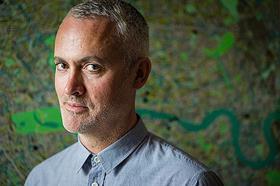 Guy Bird
Favourite car: It was wonderful to witness so many new cars in the flesh again after 18 months of restrictions and drive quite a few of them too, including the Mercedes EQXX, Range Rover, Hyundai Ioniq 6 prototype and Nissan Ariya.
But strangely, the Oli concept I only saw in pictures, due to its launch a few weeks before the 2022 Paris Motor Show rather than at it – what was that about Citroën? – is the one that intrigues me most. Hopefully I can rectify that in 2023.
Cartier's Style et Luxe could be navigated without a face mask and without trepidation. Freedom!
Favourite moment: Cartier's Style et Luxe at Goodwood Festival of Speed is always a perfectly-curated, design-led exhibition displayed on a well-kept lawn deep in the heart of the English countryside. But this year's discerning exhibition was a particular treat. Not only because of its diverse selection of vehicles, which as always, were rare as hen's teeth and included special metal from Bugatti, Lancia, Lotus and Ferrari, but because the whole event could be navigated without a face mask and without trepidation. Freedom!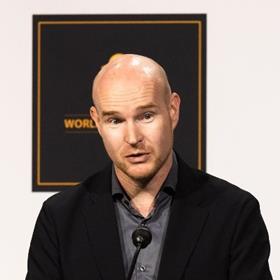 Jens Meiners
Favourite car: It is a year of unlikely candidates. While the German carmakers were slightly disappointing, with the exception of the wonderful Volkswagen ID. Buzz (Klaus Zyciora's baby), I was blown away by the ultra-futuristic Toyota Prius, with a greenhouse that oozes Lambo vibes.
But the Hyundai Grandeur surpasses them all: Its clean shape is an unexpected and spectacularly well-executed validation of the late 1980s Hyundai Grandeur, based on the slightly odd mid-80s Mitsubishi Debonair. The one-spoke steering wheel is another beautiful nod to the past that could only have been conceived by a group of deeply educated car guys (and girls). Congratulations to Luc, Sangyup, Simon and their incredible team. And the fact that the Grandeur is not an electric is the icing on the cake for me.
My favourite event was taking ownership of a concept car that disappeared many years ago: the Kia KMS-2
Favourite moment: That's a tough pick. I travelled to Goodwood, Pebble Beach and a few secret manufacturer events; I went on a high-speed drive through the Negev desert and a beautiful coast-to-coast drive through North America.
All things considered, however, my favourite event was taking ownership of a concept car that had disappeared many years ago and that I found using detective methods: the Kia KMS-2, based on the Lotus Elan M100 and probably the grandfather of every sporty Kia made today. I acquired it this summer; returning it to concourse condition will keep me occupied for a while.