A book by Patrick le Quément was never going to be dull, but this book is better than we had expected. Its quirky, thougthful, irreverent and endearing take on his world is a compelling read
It is impossible to overestimate the impact Patrick Le Quément had on the design community. After a distinguished career that began at Simca and led him to Ford and Volkswagen, he moved back to France to take over as the head of design at the struggling carmaker Renault.
There, he was able to initiate changes that affected automotive design and the design community far beyond the walls of Renault. He doubled designers' pay when he moved in; he elevated design to the board level, and he assembled a world-class team of designers. And he led the emancipation of in-house design studios by breaking the stranglehold that external design houses, particularly the Italian carrozziere, had on the business.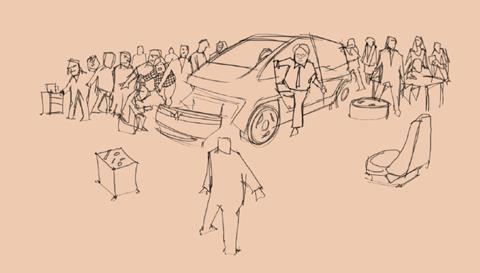 What is more, he refused to follow the beaten path with aggressive-looking cars that are focused on status instead of function. Instead, he put great emphasis on spaciousness and practicality, and he gave automotive design a decidedly cheerful and intellectual twist.
A great example of this approach is the Renault Twingo, derived from two secret models that his predecessor Gaston Juchet had stored in two containers. And Le Quément also pushed for the innovative Avantime, a car that remains a solitary and intellectual exercise far removed from common segmentations.
Le Quément, of course, was hired by Renault's Président-directeur général Raymond Lévy in order to act, as the designer puts it, as "the proverbial cat among the pigeons." Lévy had his back on many occasions when the corporate bean-counters tried to kill or dilute yet another program.
No one, of course, can tell the story of his life better than Le Quément himself. He has just "Design between the lines", a 224-page collection of 50 essays, complemented with counterpieces by writer and scholar Stéphane Geffray, and illustrated in the inimitable style of Gernot Bracht, a German designer that worked with Le Quément back in the day and now teaches Transportation Design at the Pforzheim design school.
Published by Merrell Publishers in London and New York, "Design between the lines" provides a tour de force through the design world of half a century. With his profound experience all over the globe, Le Quément has a wealth of observations to share.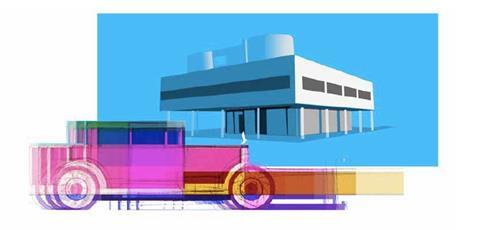 Whether you are interested in a first-hand account of the favourite wine of Henry Ford II, in Ghia's fall from grace in the 1980s, or how PSA chief Jacques Calvet escaped terrorist threats, this book is packed with deep background, delightful anecdotes and conversational topics. Le Quément debunks the tired claim that "all modern cars look the same", he gives credit to David Ogilvy, who once observed that the dreaded product clinics serve the purpose of a lamppost to a drunkard: Support, rather than illumination.
Le Quément loves cars, but he doesn't shy away from taking a critical look at the excesses of modern engineering. With ever-more-powerful supercars, will we also strive to finish dinner in 4.5 seconds, or get dressed in under two seconds? He also has strong opinions on the collector scene and some choice words for "barn-find" classics, which prompt him to call for more dignity in preserving classic cars.
"Design between the lines" also offers useful insight in the business and corporate aspects of automotive design; he describes his experience with headhunters, and provides astute advice on assembling a creative team. He also vividly describes his transition to yachting design; today, he is focusing on designing the Outremer line of upscale yachts.
Le Quément's book is full of names and references that resonate with anyone that has been part of the automotive design world over the past few decades. And since it is meticulously indexed, the reader will have no trouble finding the person or the vehicle he or she is looking for. Thought-provoking, fun and beautifully illustrated, "Design between the lines" is indispensable reading.
This hardback book is available to buy from September 12.