If you would like to make your mark on the face of a new automotive brand, consider joining a worldwide group of designers competing to design the principal graphics for a new Chinese clean energy automotive brand, HYCAN.
From 8 August to 10 September 2019, individual designers, design companies and organizations can enter this unique creative challenge.
HYCAN – A new energy automotive brand with a difference
HYCAN is the new GAC-NIO brand, a joint-venture between automaker GAC (Guangzhou Automotive Corporation) and start-up NIO.
Supported by the resources of GAC and NIO, HYCAN does not aim to be a traditional manufacturer, but rather a user-oriented company deeply integrating vehicles and the Internet, focusing on R&D, design, sales and after-sales of a brand new line of electric vehicles.
'HYCAN+' Design Challenge – An unusual creative project
The name 'HYCAN' stands for 'Here You CAN' and the Chinese characters 合创 represent 'co-creation', underscoring the open, collaborative nature of the enterprise.
In this spirit, HYCAN is launching its Design Challenge to create a distinctive graphic presence for a familiar SUV typology. HYCAN wants to co-create the next HYCAN car with outstanding designers, and the chosen design will be accepted and applied to the products in the near future.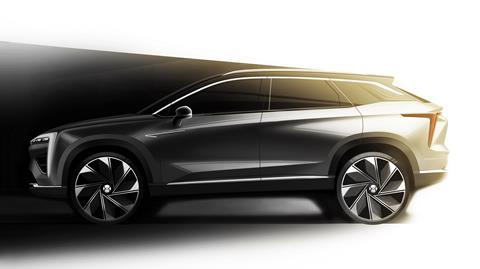 The 1st place cash prize – 80,000 RMB!
The challenge is open to designers, artists, and design organizations, and there is a short, 30-day design process after which submissions will be reviewed by a panel of experts. Then a shortlist of entries will be shown to the public, who will have the opportunity to vote for the winning design.
The winner will receive a substantial cash prize of 80,000 RMB (approx. $11,354) and a commission on production vehicles sold. The second-place prize is 30,000 RMB (approx. US$4,258), and third-place prize is 10,000 RMB (approx. $1,419). Seven runners up will receive cash prizes of 3000 RMB ($426.00).
For more information on the competition, including a detailed brief, design requirements, timeline, supporting materials, and how to submit your work, go to this link:
https://www.cardesignnews.com/HYCAN-competition
Submissions are due September 10, 2019.
HYCAN hopes to co-create an amazing car with your design talent!