HYCAN+ Design Challenge, the car design competition organized by HYCAN, has been concluded and three winners announced
HYCAN, a new Chinese brand founded as a collaboration of GAC and NIO, will produce automobiles in the new-energy automobile industry initiative in that country. The competition bagan on the August 8th and collected 188 proposals from 162 designers worldwide.
On 12th September, the top 10 were selected according to the rules of evaluation and were open to online voting in the HYCAN community. Among the designers who submitted work, some are professional car designers with years of experience, while others are students with outstanding talent. Their works are full of imagination and recognisable features which highlight the speciality of HYCAN cars.
After the online voting, the top 3 designs reached the podium with 1920, 1747, and 1414 votes respectively. Marcus Qi, the R&D Vice President from HYCAN, announced the results on the ICCIF forum in Shanghai on 22nd September, drawing the design challenge to a successful conclusion.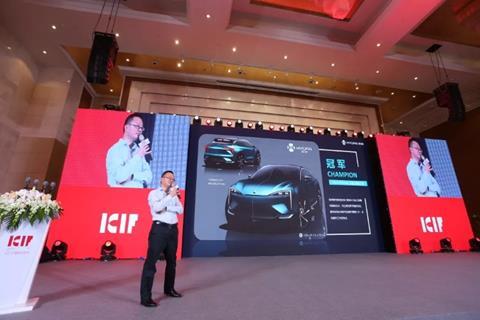 Alan Derosier, the champion of the campaign, is the creative director of studiokurbos, whose design best presents the balance of aesthetics of the HYCAN car, using dynamic features and details. In the video interview (below), Alan considers it crucial not to complicate the design which might lead to confusion, in accordance with the theme of HYCAN design. As per the HYCAN competition brief, Alan's design will be put into production in the future – a bold and innovative step in the design of new energy vehicles in the Chinese automotive industry.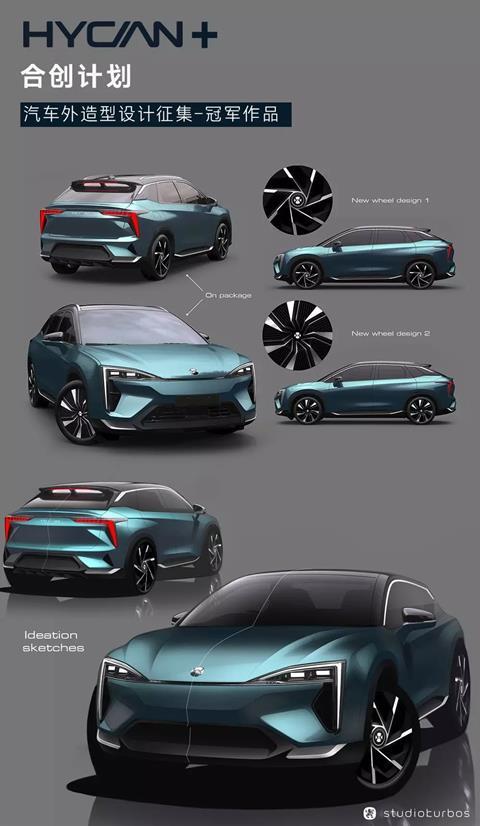 Below is the interview video with the designers who took the top 3 spots in the HYCAN+ design challenge:

HYCAN is a user-oriented brand not only providing cars but also creating a better life for its users. Following the Car Design Challenge, the HYCAN+ Brand Extension Design Challenge officially took place. HYCAN's brand extension products focus on areas such as daily trips, travelling and telematics, which provide users with better experience in their mobility lives.
To find more information about HYCAN, you can scan the code and enter the HYCAN community. In the future, HYCAN plan to organise more competitions related to design, and it hopes more participants will join in and realise their dreams.