Ultrasuede® commit to five values to enrich society through empowered creativity and materials evolution.

Ultrasuede® celebrated its 50th anniversary in 2020 and was described at the time of its launch in 1972 as "the most innovative material since the fig leaves worn by Adam and Eve." Since then, Ultrasuede ® has been developing to enrich society through empowered creativity and materials evolution and it has found its way into a range of industries and lifestyle brands.
Toray recently created and published an interview video titled "Beyond the Material," a project to reveal the five original values that Ultrasuede® has nurtured over the past 50 years through the voices of famous creators who use Ultrasuede®. These values are: 1) Ultrasuede® as Toray's leading brand 2) Expansion through technological innovation 3) Enhancing our customers' value alongside Ultrasuede® 4) Enrich society for the next generation 5) Sharing Japanese quality with the world.
1) Ultrasuede® as Toray's leading brand
Testament to the quality of the material is the partnership between Toray, Ultrasuede® and ISSEY MIYAKE, which have been working together for some 50 years. ISSEY MIYAKE is always at the forefront of fashion and the times. Using traditional techniques handed down for generations as well as today's cutting-edge technologies, the brand designs modern clothing while forging new ways of thinking. Together, they have forged a history of design exploration, developing a series of innovative materials and the exciting ideas that help us make the most out of them. Ultrasuede® is proud to have been a part of ISSEY MIYAKE's creative processes.
The precious experiences earned together by the people and the companies is the proof that Ultrasuede® is the "Toray's leading brand."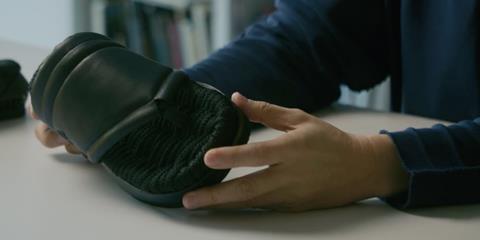 2) Expansion through technological innovation
Since its establishment in 2015, Bilio, a technical soft goods design company based in Berkeley, California, has been creating products and services that are not bound by convention. The company's work combines materials, design and technology to support a new way of manufacturing for a diverse set clients in the tech, apparel, footwear, health, automotive and furniture industries.
They say that "Ultrasuede®, which offers individuality as well as a warm, comforting and inviting feeling, provided an endless opportunity for design and innovation. Ultrasuede® continues to innovate and expand into new and innovative applications." When Bilio's goal of a thoughtful and time-consuming innovation is coupled with Ultrasuede®'s continuous technological advances and exploration that demonstrate the unique values, "creation expands endlessly."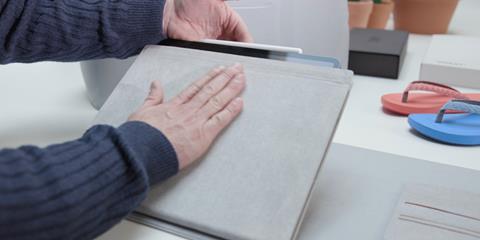 3) Enhancing our customers' value alongside Ultrasuede®
While the majority of the furniture market is dominated by industrial products, KOMA produces furniture pieces based on a singular concept: Turning unique work into a Product.
Their beautiful, high-quality work is made through the pursuit of functionality as a tool: KOMA furniture pieces can only be crafted by "sticking to genuine things." Ultrasuede® is a material that KOMA has arrived at through its commitment to genuine things. They say: "Toray and KOMA can work together with the same level of passion. The potential of Ultrasuede® comes from the company's desire to evolve. Ultrasuede® is a fabric that we can really rely on." The material's unique texture, colours and creative possibilities add to the power to enhance KOMA's creations, which can even move people's emotions. Such value can only be achieved by the craftsmanship and the materials interacting with and "enhancing each other."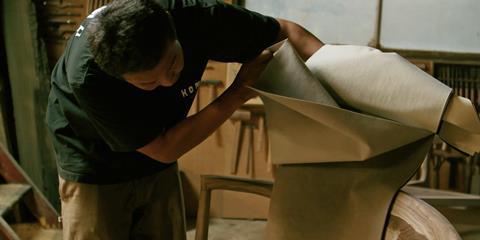 4) Enrich society for the next generation
For more than 100 years, Central Saint Martins - University of the Arts London (CSM) has been sending renowned designers out into the world. Students studying fashion at CSM are not limited to learning clothing design and production techniques — they also put their beliefs in social issues into practice. The first creative challenge for freshmen is the "White Show", the school's fashion department's most historic event. Partially plant-based Ultrasuede® has been consistently selected as the design material for this show since 2018. Students showcase their creations while working with this pure white, sustainable material. Toray supports the students at CSM as they take their first steps into the fashion industry. Ultrasuede® will continuously pursue to "enrich the society for the next generation" with our materials.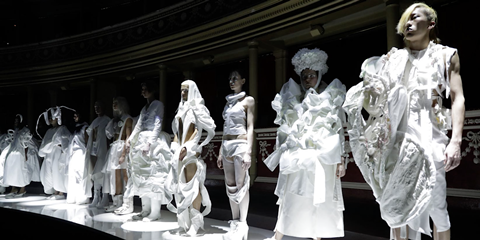 5)Sharing Japan quality with the world
LEXUS has long cultivated technology, know-how and high-quality manufacturing. This excellence is ensured not only by machine tools, but also the eyes of well-trained artisans and taking cautious consideration for the users. By believing in the delicate human senses, one can materialise functionalities and experiences that truly resonate with drivers and passengers. Such value beyond objects is what LEXUS recognises as "Japan Quality." From ceiling materials that follow the contour of parts to seat materials with calculated perforations that combine functionality and beauty, LEXUS and Ultrasuede® have always evolved the form and function of the automobile while taking on challenges of highly original design coordination.
Realising how people interact with an automobile, along with an insatiable dedication to quality, has made LEXUS a global lifestyle brand. Ultrasuede® matches that dedication, and has fostered a relationship built on "trust and resonance."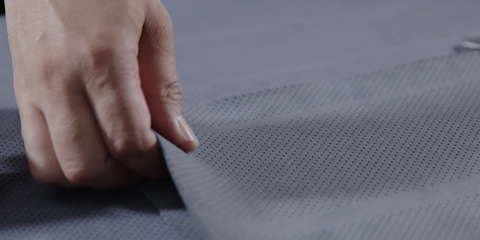 Ultrasuede® will continue to commit to their customers and their values and evolve toward "Beautiful Possibilities."
2022 Automotive Collection was recently released, and as the automotive industry clamours for ever plusher interiors while continuing to slash its carbon footprint, suppliers that offer a premium surface which is durable, flexible and sustainable are in high demand. Sustainability has been a hot topic for Toray for some time now and is the primary theme of this 2022 Automotive Collection. See the pictures of 2022 Automotive Collection.
This content was provided by Toray.