Mount Fuji is about to become the site of a futuristic mobility experience, thanks to Toyota's Woven City concept
At the Tokyo Motor Show we were taken aback by Toyota's massive pavilion and fleet of future mobility concepts. Previewing their entries at the 2020 CES, Toyota promised the next step in their mobility concept series. Given the number of vehicles they have already produced, we wondered, what could possibly be next?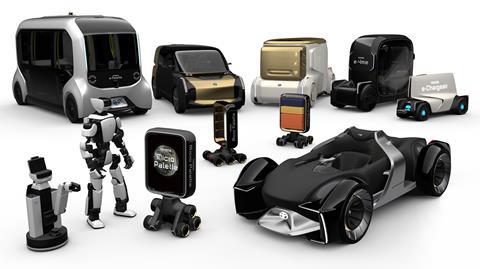 Yesterday (Monday), Toyota gave us the answer: A new city, called Toyota Woven City, designed to demonstrate the versatility and potential of the various mobility concepts that Toyota has been demonstrating for recently. No, we are not talking about those Test Track/Potemkin Villages that have been set up in Michigan, California and other places. As valuable as those simulated test environments are, they remain, well, simulations.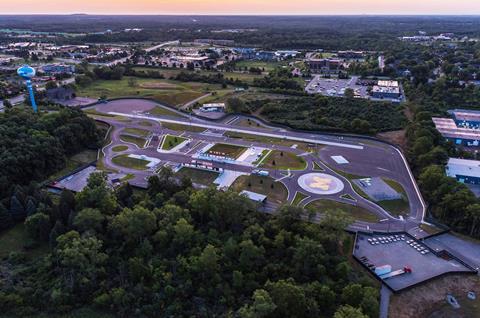 Toyota wants to build the real thing, a real-life laboratory for living, working, and yes, commuting and travelling in a smart city. Toyota is repurposing one of its obsolete factories near Mt. Fuji as the site of a new research city. It will be a living laboratory, with on-site research facilities related to Toyota A.I. and Toyota Intellectual Properties. Researchers and workers can live on site and take advantages of all that Toyota proposes for a smart city environment.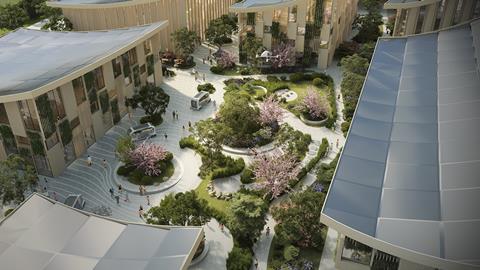 "Building a complete city from the ground up, even on a small scale like this, is a unique opportunity to develop future technologies, including a digital operating system for the city's infrastructure. With people, buildings and vehicles all connected and communicating with each other through data and sensors, we will be able to test connected AI technology… in both the virtual and the physical realms … maximizing its potential," said Akio Toyoda, president, Toyota Motor Corporation.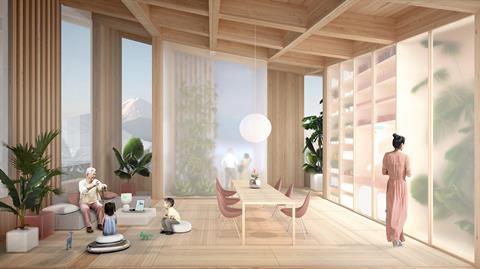 To accomplish this dream, Toyota has retained the services of Bjarke Ingels Group (BIG), the Danish architectural practice whose ideas, and dashingly raffish principal, Bjarke Ingels, are the fashionable firm of the moment. It's not just about styling and image, however. Ingels has long considered autonomous cars an invitation to reconsider our relationship to the street and to travel within the city itself, an evolution he wants to explore in the real world.
"A swarm of different technologies are beginning to radically change how we inhabit and navigate our cities. Connected, autonomous, emission-free and shared mobility solutions are bound to unleash a world of opportunities for new forms of urban life. With the breadth of technologies and industries that we have been able to access and collaborate with from the Toyota ecosystem of companies, we believe we have a unique opportunity to explore new forms of urbanity with the Woven City that could pave new paths for other cities to explore." Noted Ingels, Founder and Creative Director of BIG.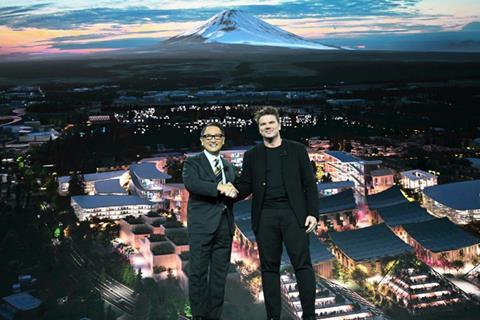 Toyoda and Ingels began the design with a return to Toyota's roots- not cars, but looms for weaving cloth. The image of weaving threads into fabric was foundational to the concept of the new city. Instead of thread, however, it would be the urban grid of streets that makes of the base fabric of Toyota's new city.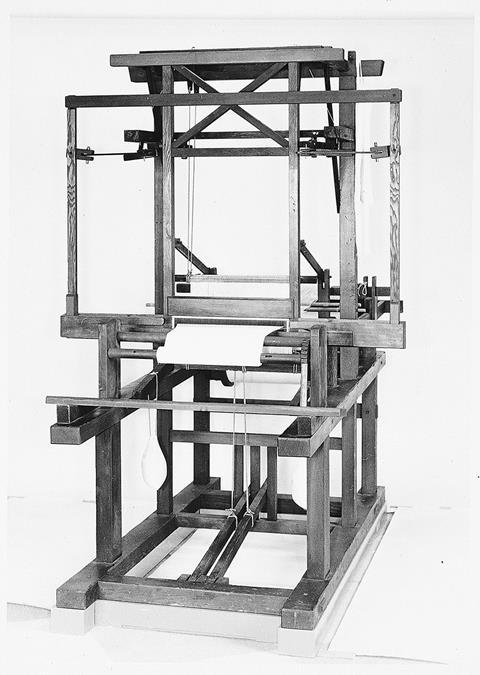 Ingels envisions three different kinds of streets and three different kinds of vehicles making up the "weave" of this urban fabric. The first would be the traditional high-speed vehicle- cars, shuttles, some delivery vehicles. The second would be light electrical vehicles, micro-mobility solutions, bicycles, and the like. And finally, taking the place of the traditional sidewalk would bethe as park/street combination reserved for pedestrians. Only small prams and wagons used with infants and children would be allowed on these "streets".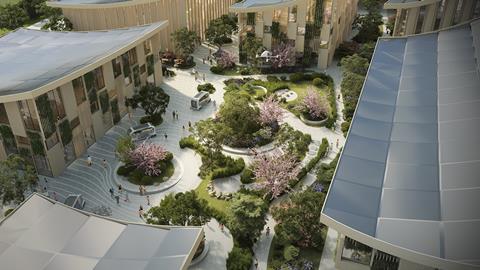 The three street types would be woven into a grid infilled with three- or four-storey apartment blocks and commercial and office/research structures. They would be populated with Toyota employees and independent researchers, some 2000 to start. These buildings would be constructed of sustainable wood products, including mass timber, the chic eco-construction method of the moment. They would infused with the latest smart technologies and appliances, and would allow communication between residents and their living quarters and with their owned or shared transportation options, as well as city and medical services of various types.
Serving these buildings and the street grid would be an underground series of warehouses and logistics centres with their own road system that links to building and even individual living and working spaces.
The unification of living work and leisure environments with transportation systems is an old modernist dream and one we most recently saw demonstrated with the Renault Symbioz concept at the Frankfurt show in 2017. There the unification was on a domestic, single-family level. Toyota's Woven City is working at a different scale.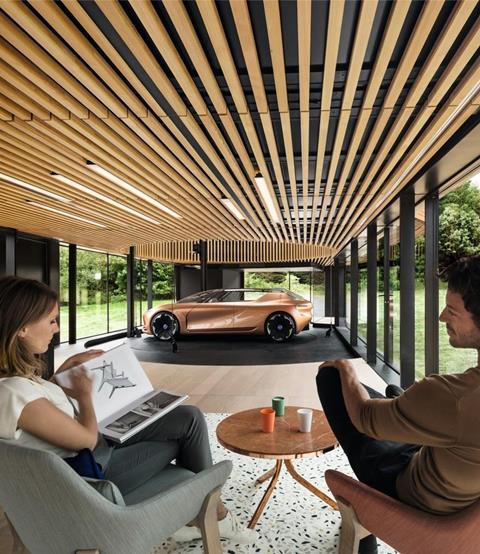 Also, to the fans of Walt Disney, this all sounds very familiar. Disney wanted a similar type city, EPCOT, to complement its theme park in Florida, with much the same organization and extensive underground service network. After Disney's death in 1966, the EPCOT (Experimental Prototype Community Of Tomorrow) concept was transformed into a permanent World's Fair concept. But much of the service ideas remained, and are remarkably efficient.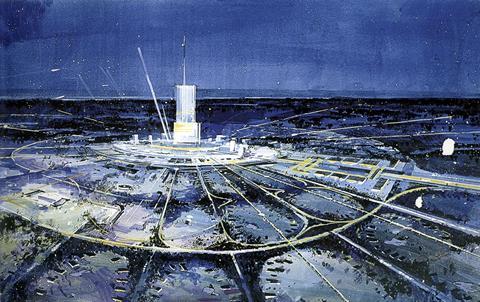 Of course, as one of the residents, one has to accept an enormous amount of surveillance and monitoring. After all, if you move in, you become part of the urban experiment itself. And it only takes one software bug, or one hack into the city's computer system to turn Toyota's Woven City from Smart Utopia into a J.G. Ballard novel.
Still, one can't help but wish them success.
And when the concept, the technology, and the town, are all sufficiently mature,Toyota will need bring what it has learned to its greatest challenge of all – the existing city and the megapolitan region – with all its quirks, politics, recalcitrant inhabitants and insane traffic conditions. Will it scale, will it need a total transformation of technology and the citizenry? Time will tell. We'll check back toward the end of the decade when the city and its A.I. technologies are open for business, gathering data and learning from their triumphs – and mistakes.
More images in the gallery below: