DAG's Screens service allows UX designers better benchmarking of user interfaces, as CEO Dirk Beer explains
It used to be that cars were simple. The product, a straightforward mechanical device designed to get people from point A to point B, was, for much of the 20th Century, defined by its power, comfort, safety, style, and reliability. Benchmarking a car was also fairly straightforward. Weight, power output, crash-worthiness, shut lines, and NVH are all fairly easy to determine from direct measurements and a short drive. But as in-car technology has gained importance, so has the overall user experience. But experiences can't easily be benchmarked, so many automakers have fallen behind by attempting to apply traditional benchmarking techniques to an entirely new discipline. The result has been a pile-on of features to in-car infotainment systems, with little to no consideration of whether they enhance the experience or just tick boxes on a spreadsheet. That's where the Screens HMI database comes in.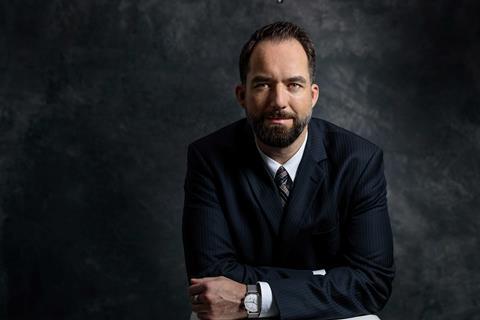 Screens is a new service from Deutsche Automotive that is designed to help user-experience teams understand their competitors' systems at a deeper level. Rather than benchmarking the physical characteristics of in-car systems, Screens uses a consistent heuristic walkthrough of a cars' interface – with clear explanations of how different functions work and how many clicks/touches it takes to get there – to build a true experiential benchmark. The Screens database can be used to explore competitor user pathways, menu trees, and graphics in ways that previously would take weeks of rental car or auto show in-car expertise.
By walking through in-car infotainment and instrument clusters in a consistent way, and breaking out specific functions into searchable, navigable menu trees, Screens allows automotive UX designers to focus on more than just specs and functions. By replicating the user experience with short narrated video clips, designers can now not only analyze the complete competitive marketplace in detail, but also quickly understand the complexity, pain points, and usability of an entire segment far better than a written report or presentation. By subscribing to Screens, HMI designers can analyze their competitors when and how it fits their project. The database allows teams to get a basic understanding the competitions' offering at the beginning of a project, then dive deep into specific functionality when needed, and not when availability dictates.
Screens intuitive navigation
As more automakers skip auto shows entirely and move to independent car launches and events catering to journalists and influencers, the ability for designers to get hands-on with new cars' infotainment systems has been complicated even further. While just a few years ago it was easy to sit in and experience almost every new competitor car in a day's visit to IAA or GIMS, now new cars are increasingly seen only by insiders until even after they've hit the streets. Screens benchmarking videos are often captured before new cars even come to market, meaning that asking for awkward test drives or scouring rental-car fleets for the correct trim level or system can now be replaced with a few clicks in a browser.
Tesla Model 3
In today's competitive landscape, designers need all the tools they can get in their toolbox. For automotive user-experience designers, that toolbox has historically been very limited, with research and competitive analysis at the whim of auto shows and availability of new models. By creating Screens, Deutsche Automotive have freed up HMI designers and design teams to explore the competitive landscape on their own terms and from the comfort and convenience of their offices. While Screens can't completely replace the reality of sitting in a car and exploring the interface, it finally gives designers the experiential benchmark that the industry has sorely needed for years.
Interested customers can explore the Screens database for free, with limited access through the new Open Screens platform. Teams who would like to enjoy unlimited access can sign up for the full Screens experience, with access to almost 30 cars and systems and an ever-expanding database adding a new vehicle every 3 weeks by visiting http://screens-studio.com.
A few popular models currently in the Screens database