The live judging has taken place, during hours of good-tempered creative, virtual, debate
This morning, 15 Judges spread across seven countries, gathered in a virtual meeting to complete the final round of live judging of the student work for the 2020 Car Design Awards China [student] competition. The Judges and the CDN team looked at the best work submitted by some 330 students in China, from 133 different universities/colleges.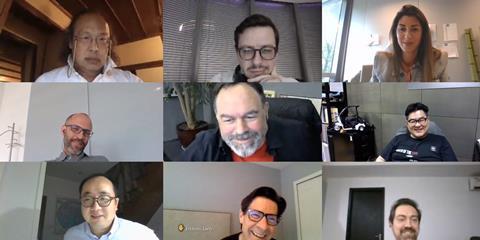 There have been three stages of judging to get to this point, and today, the Judges selected their category winners (for 10 categories) and the overall winner. The results will be announced on CDN in July, after the individuals have been given the good news.
The standard of work submitted in this competition continues to impress the Judges and many noted how the standard of work keeps getting better each year.
The overall winner receives A 15-week semester on The Advanced Design Study Abroad Program at the College for Creative Studies in the USA, including free travel, a one-year school subscription to Car Design News and Interior Motives magazine, $500 per winning team and the opportunity to intern with one of the Award Sponsors.
Category winners win: $500 per team, a one-year cardesignnews.com subscription and incredible intern opportunities.
Brief winners will receive a special gift from BOSE (one per team).
This unique competition allows Chinese design students to work on designing vehicles according to an imaginative set of briefs created by eight automotive companies, before the winners are awarded at a virtual Awards ceremony held just before the Beijing Motor Show in 2020.
This year, Geely, Ford, Bordrin, New Baojun, VW, Nissan, Hyundai and Chang An asked students to imagine a dizzying variety of future worlds (and even one off-world scenario). We will be showing some of the best work on CDN in coming months.