Reputable designers meet online to select winner of Car Design Awards China 2021 competition
A panel of expert judges from BASF, Geely, Magna, Volkswagen, Yutong Bus and Dinamica came together (virtually) to examine work submitted by students for Car Design Awards China 2021. With three different briefs and six category awards up for grabs, the entries were extremely detailed and highlighted an enormously rich pool of skills and talent.
From flying fan-shaped designs to stretchy and scalable pods, judges were treated to impressive ideas and well-executed illustrations. The standard of work, remarked one of the judges, gets "better and better every year, and this year was no exception."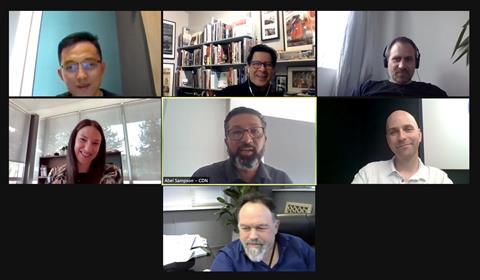 Before the judging commenced, Car Design News invited experts from both inside and outside of China to a plagiarism test in which all submissions were subject to meticulous inspection. The entries were then whittled down to a list of 18 finalists, all of which were included in the judging process.
After two hours of discussion, the judges selected category winners and an overall competition winner. The results will soon be announced on the Car Design News website after the individuals have been given the good news. We will also showcase some of the superb work on the website.
Each category winner will receive a $500 as a cash prize, an official certification of their award, a one-year membership to cardesignnews.com, and an opportunity to be selected as an intern for the award sponsors.
Head over the awards website to see submissions from previous years.