Previous CDAC winners share where their hard-won opportunity has taken them
When we present 12 Chinese students with their design awards in Shanghai, on 15 April (just before the motor show) 2019, it will mark ten years of the Car Design Awards China. The Awards recognise young design talent, as judged by a panel of senior designers, often Design Directors, working for international automotive and transport companies. If you are a young Chinese design student, register now. It's free to enter, and it might change your life.
The awards ceremony follows the motor show in China, so it rotates with the show from Beijing to Shanghai. Shanghai is the heartland of automotive design excellence in China, where multiple cultural influences and a thriving megacity create jobs and an inspiring environment for young designers. Many of the students who entered the CDAC competition have ended up living and working in Shanghai.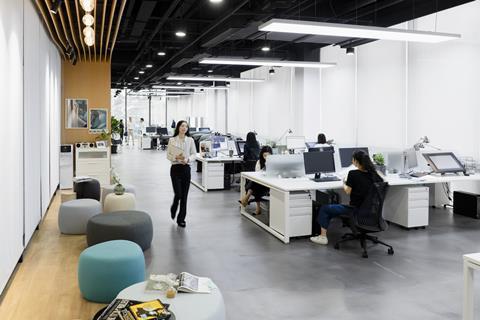 These awards have been life-changing for some of the students who have competed over the years, creating opportunity and international travel – and they have allowed CDN and our competition Judges to understand and stay in touch with an aspiring group of young, very talented designers.
Perhaps you remember when China didn't have any schools offering Transport Design as an option? How the academic landscape has changed. Now, if you glance at our China League Table of Schools, there is a host of universities offering relevant design courses (and we rate them according to who has performed best in our awards.)
But what's really fun, and the reason we run competitions like this, is to identify and encourage young talent. Where possible we track the careers of our winners as they grow up and get their first, second and third jobs.
Where are they now? Read on to find out…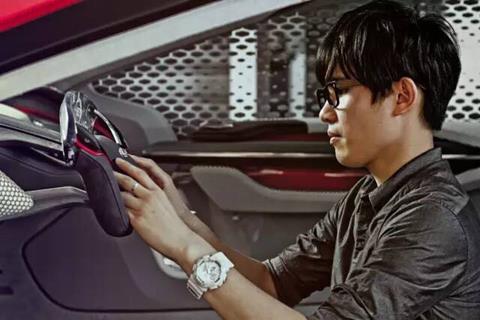 Main tutor: Lin Yufeng and Fu Zhiwei from Shandong University of Art & Design. They gave me tons of advice and guidance when I prepared my entry. Also, they are the ones who led me into the car design field. They inspired me a lot and many of my design concepts were based on their guidance.

Role model: A lot of designers and their work can inspire me. I can learn from their creative ideas. This motivates me to keep moving.

First job: I got the internship offer from the sponsor of the award I won, Johnson Controls. Now I still work there (now Yanfeng Adient). The job opportunities from winning the award and the passion of car design made me stay in the automotive interior design field.

Ultimate career goal: Cutting-edge technology makes a huge impact on the automotive industry. As an auto interior designer, there are still a lot of things for me to discover. I will keep learning and being creative to develop my career further.
Caption: I hope the young designers can stay passionate about car design, keep honing the skills and creative thinking. I hope the 2019 students can get good results and opportunities from entering the competition.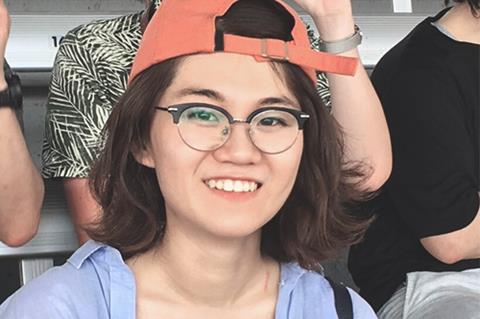 Main tutor: Professor Su Chang from Jilin University. She helped me a lot in my studies. She was always patient, answering all of my questions. She is also a life coach to me. I feel very grateful to my tutor and university.

First job: I joined SAIC Shanghai after graduation. Now I am an exterior designer for MG. The reason why I chose SAIC is because I like the brand of MG and the SAIC team makes a lot of effort to train young talent. At SAIC, I can make my design a reality sooner and have the opportunity to experience the whole design process including 1:1 clay model.

Ultimate career goal: I don't have a lofty goal to chase. I would just like to work hard and keep improving myself.

Caption: Don't limit your imagination and enjoy the competition. Winning the award gave me the opportunity to go to CCS for the four-week workshop. This experience made me see the big distance between me and the Japanese professional designers. I admired their working attitude and hoped I could reach their level one day. I also had the chance to have a deeper understanding of American automotive culture. These all broadened my horizons.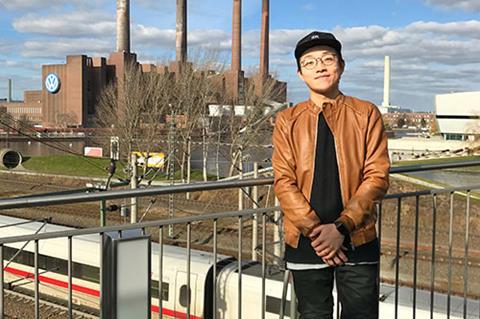 Main tutor: Su Chang and Lan Wei from Jilin University. They gave me strong confidence to start my car design career.

Role model: Walter de Silva. He led Audi, even the whole car design industry to a new level. He also made the designers get involved in the corporate decision making. Because of him, having VPs of Design (which was rare before) is now widely seen in the automotive industry. I admire his passion and strong creativity.

First job:E xterior designer at Volkswagen Design Shanghai. The rigorous design process of Volkswagen fully reflects the Wolfsburg style thinking and the brand's design philosophy. The long-term experience at VW also gave me the opportunity to learn and get involved in the world-class process and logic behind the design. Volkswagen is also a place open to competition and innovation, so after more than six years of experience here, I have the opportunity to become an exterior design manager, who is responsible for managing the entire Volkswagen brand exterior design team of SAIC. I am also the only design manager younger than 30 in the studio.

Ultimate career goal: To have my own design studio.

Caption: This is the best time to show your imagination and creation to the whole car design industry. You should develop all your potential to make the best.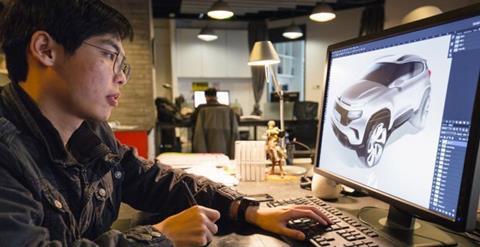 Main tutor: Deng Haishan. He was my tutor in Guangzhou Academy of Fine Arts. Although he wasn't from my department, he gave me lots of guidance and broadened my horizons. He currently works in a college in the US.

First job: My first job, also my current job, is exterior designer at PSA. I chose Citroën's brief to work on. Winning the award gave me the opportunity to communicate with the company directly and get my first job there.

Ultimate career goal: Do best on my current job, contribute to the car design industry in China.

Caption: Set high standards on yourselves, enter the competition as a professional car designer. Learn from the excellent international graduation design and concept design from carmakers.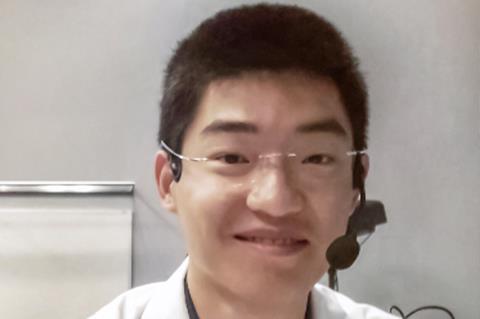 Main tutor: Professor Li Yanlong from Tongji University. I really appreciate his support for my bold ideas. Professor Li paid a lot of attention to detail. He identified many problems that helped me improve my design. I also learned the importance of time management from him.

Role model: Ricky Hsu, Manager of the Honda Advanced Design Studio, LA. He is a big military fan and knows lots about aircraft and warships. From existing design to the imagined and projected ones, he always shares his knowledge with us. It's really eye-opening. When he talks about design, he shows so much excitement and passion. His dedication and enthusiasm touch me deeply.

First Job: Honda Advanced Design Studio Los Angeles.

Ultimate career goal: I believe design can make a difference. I hope one day to see my own design become part of people's lives. I hope my design can make people's lives more comfortable and happier, or inspire others to create better things. Because of winning the competition in 2015, I got the opportunity to go to CCS to study abroad, and then joined the design team in the US. When I started to work, I found my senior colleagues are the ones who always encouraged and inspired me. Ricky Hsu, the manager of our studio, is one of them.

Caption: Find your passion and do what you are really interested in!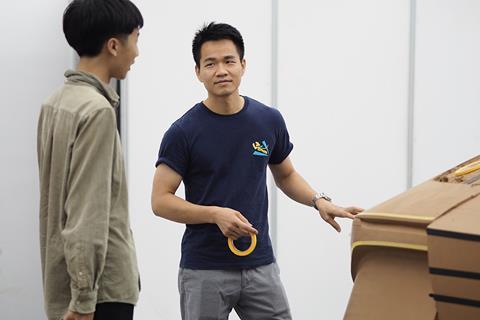 Main tutor: Professor Xiao Dihu at Hunan University. He was always open-minded and inspired us a lot.

Role model: Frank Stephenson. It seems he is not well-known in China, but he is a true legend and his career inspires me.

First job: Exterior designer at FAW-Volkswagen.

Ultimate career goal: I just want to do my best work on each of my designs. My first job was given to me by Simon Loasby, one of the judges [that year and in 2019]. My current boss Daniel Darranco was the one who presented the award to me. I really appreciate their help and the opportunities from the competition. I now work at CH Auto. I moved (for family reasons) from Changchun to Beijing.

Caption: Whether in the competition or at work, it's always fiercely competitive. If you want to stand out, you must dare to be different from others.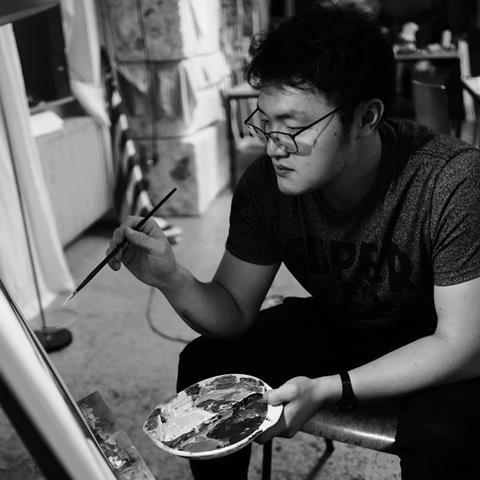 Main Tutor: My tutors were Wang Zhenyu and Wang Xuanzheng from China Central Academy of Fine Arts. They introduced me into the automotive design field and then all started from there. I feel really grateful.

Role model: There are too many to list. From my point of view, anyone who puts their heart into design to make good cars, whether designers or design directors.

First job: Designer at Qoros in Shanghai

Ultimate career goal: I hope my design can make both the customers and myself happy and satisfied and contribute to the automotive industry. I just finished my postgraduate study at Pforzheim and got a job, interior designer, at Porsche. The reason why I took the job is because the Porsche interior design team is small and provides a good atmosphere and many opportunities. And also, I love this industry and would like to see how far I can go after years of effort.

Caption: Telling your story clearly is much more important than making some cool images. Focus on your design concept and logic, use the modelling to help present your ideas. Also, don't copy others' work, believe that you can do better.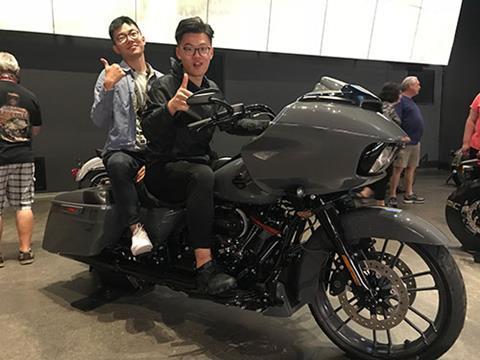 Main tutor: Zhang Yong of Guangdong University of Technology.

Role model: We have many role models. Zhang Fan from GAC Group is one of them. We have read many articles about him and when we were interns at GAC, he helped us a lot on practical projects and portfolios. During that period, our understanding of design has improved greatly. We feel very grateful to him.

First job: Not there just yet! (Jiang is in the last year in university and Zhu is applying to the postgraduate course in Pforzheim.)

Ultimate career goal: We hope one day we can drive the car of our own design and see our design last for generations.

Caption: CDAC is a competition that values innovation a lot. You must show something new to stand out. Your design needs to provide differences to the existing production and concept cars and also unforgettable points. Currently we are in the US and saw many vintage cars there. Those designs inspired us on both concept and styling. We suggest studying the classic designs.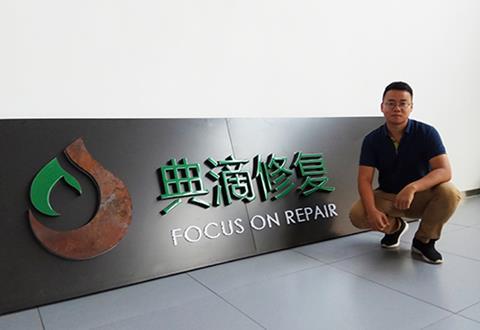 Main tutor: Deng Haishan. He taught me to design for solving social problems.

Role model: Deng Haishan. He was my tutor in Guangzhou Academy of Fine Arts specialised in automotive design. He won The Red Dot Design Award at an early age.

First job: My first job was at South East Motor and I got involved in the design of Mitsubishi Lancer EX 2010.

Ultimate career goal: Make my company, Diandi Xiufu become the top low carbon automotive repair brand in China.

Caption: I had got the offer from South East Motor before the award, but the design team in the company was very impressed by my winning work. I left South East Motor and started my own business in 2014. Now I am working in the auto aftermarket area. Be brave to chase your dream and implement your own value. Work hard to contribute the Chinese car design industry.