Toyota brought so many concepts to the Tokyo table that they practically had their own motor show…
Toyota's huge 14-strong (we think) concept presence at the 2019 Tokyo Motor Show required a whole new exhibition space – one stop along the monorail from the main Tokyo Big Sight venue – where president Akio Toyoda made a barnstorming speech about the future of mobility and the Japanese automotive powerhouse's role within it.
The thrust of his impassioned chat was that Toyota was well on its way to transforming from an automobile company that makes and sells cars to a mobility company that provides products and services to get people around. While other carmaker CEOs have made similar pronouncements, the number of near-production concepts to back up the bravado was startling, and frankly, difficult to keep up with.
Admittedly, some were updates on concepts we've seen before. The artificial intelligence-led LQ compact is a freshen-up of the Concept-i first seen at 2017's CES (but with the added news that it will go into low-volume production for the Tokyo 2020 Olympic Games), while the tilting bike-like i-Road which has been wheeled out in various iterations before is now being trialled as a last-mile urban commuter or tourism enabler (and was available at the show for test drives).
The black Ultra-Compact BEV Concept For Business – revealed without much info or fanfare six months or so ago – we now understand is a 'mobile office' with a cabin configurable for Driver, Office and Relax modes, while the (less stealthy-looking) white Ultra-Compact BEV concept will be a production reality in Japan in late 2020 with a circa 62-mile range, 37mph top speed and a tight turning circle aimed at those who need to make regular short-distance trips.
Then there was the second-gen Mirai, now svelte and rear-wheel drive (see CDN's separate story), a decent Yaris mk.IV with a new, 20% more efficient hybrid powertrain, plus numerous other big and small electric mobility devices – from tiny motors that attach to wheelchairs, to the e-Palette large people mover that makes wheelchair access easy plus delivery pods, message boards on wheels and even an e-broom (which Toyoda conceded "doesn't fly yet" and was more a bit of fun).
But perhaps the most interesting vehicle on display was one that was not previewed before the show, and which still pushed the idea of driving skill (and looked pretty cool with it). The single-seater e-Racer was pitched by Toyoda-san as the antidote to machines taking over from the humans completely, likening its use, perhaps with AI-enhanced driving tips, to the special connection between one person and their horse: "Automotive's birth led to 15 million horses being replaced in the US alone. But we still have racehorses."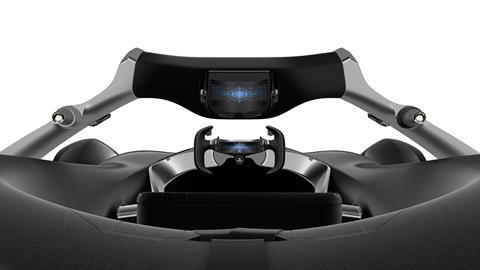 Simon Humphries, global head of design for Toyota, felt similarly excited by the e-Racer's possibilities, both actual and symbolic: "There's a lot of pessimism in the car industry about the 'fun to drive' aspect dying," he told CDN. "But if we can start to harness shared autonomous driving and all those types of things that really give you the ultimate freedom in mobility, with all your nine-to-five, Monday-to-Friday needs met by that ecosystem, then the car you actually buy doesn't need to be an all-rounder anymore. You can just buy literally an open, no-doors, no-roof, adrenaline rush. I think for the auto industry right now, we could be approaching a new golden era."
If so, count us in.