While the Geneva motor show is still a major venue for glimpses into the future of the automotive industry, a feature of perhaps less relevance but more fun is the annual collection of famous, obscure and just plain wacky low-volume supercars and leisure vehicles. It would thus be remiss of us not to show you a few highlights from the more spectacular and light-hearted corners of this year's show.
Aston Martin
Before we get too silly, though, it is worth looking at a couple of the more credible supercar debuts, starting with Aston Martin. The astonishing Valkyrie, with its venturi tunnels that look large enough to crawl under (not that we dared try), was shown in near-production form for the first time and, while not aesthetically perfect, is fascinating.
Curiously, however, despite not having completed final development of this new hypercar just yet, Aston Martin also unveiled its replacement, codenamed AM RB 003. Clearly following the same themes, but with a mildly more accessible interior and an all-new V6 engine, it will still make its airflow management the main feature of its shape, with a vast opening behind the front wheel causing a deep gouge in the low-drag bodyside.
The AM-RB layout is also being spun off to create a new mid-engined V6 Vanquish. The Vision Vanquish concept design model, shown with an incomplete interior, features less extreme aero channels yet still previews something much more athletic (and much less practical) than its brawny, front-engined V12 forebears, with all sorts of skin-like overlapping surfaces – some more successful than others.
Automobili Pininfarina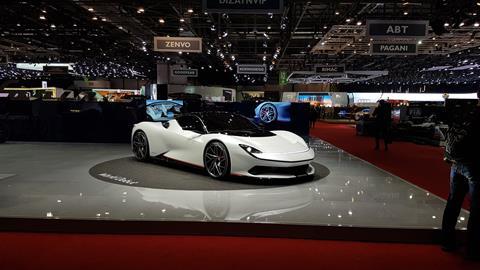 We have introduced you to the Battista electric hypercar already and will have a full Design Development story for our subscribers, so we won't go into detail here. Suffice to say that the closest anyone has come to really criticising this design has been to suggest it borrows a few exterior cues from Ferrari – which, in fairness, all originate from the 458, a car of Pininfarina's design anyway.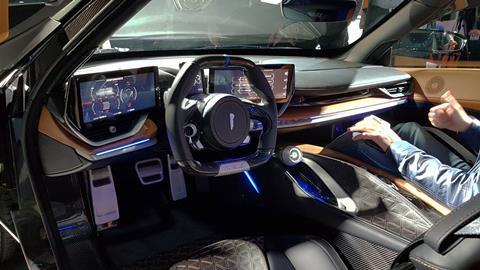 The interior, which we sampled for the first time, immediately impressed with its layout and materials regardless of how you feel about that screen arrangement. It should be suitably exquisite when it hits production in late 2020.
Italdesign
There wasn't just one famous Italian design house bringing an own-brand show car along: Italdesign paid tribute to Leonardo Da Vinci with a four-seat electric GT (it's just what he would've wanted). Featuring two show-spec full-length gullwings, it also has an integrated front wing that can't really be detected from a front ¾ angle, but can clearly be seen when looking down 'through' the bonnet.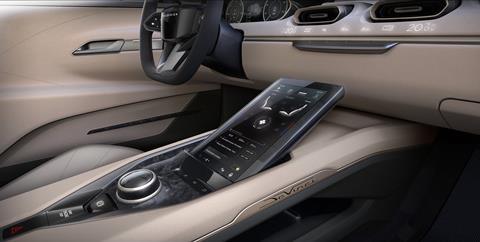 One interior highlight is an Alcantara panel below the air vents which doubles as a display surface, complete with touch-button functionality.
Bugatti
Bugatti brought a Chiron 110th Anniversary with proudly French colour & trim, plus the Divo we saw last year. The headline act, however, was 'La Voiture Noire'. This is, like the Divo, a re-bodied and priced-up Chiron, but at a full €11,000,000 plus taxes it is allegedly the most expensive new car in the world.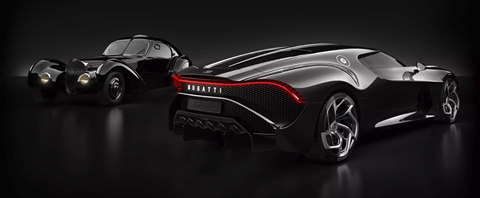 Bugatti say it takes inspiration from the Type 57 SC Atlantic, but since it's clearly Chiron-based, the mid-engined hypercar can only pay lip service to the front-engined '30s icon in question (you'd think your eleven million would get you a bespoke platform…).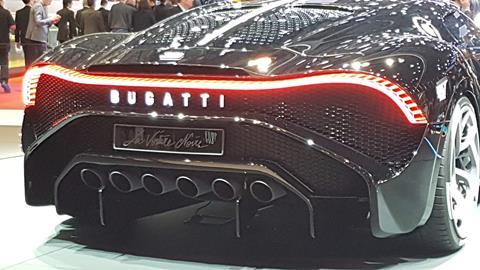 There are some nice touches here and there, but the six exhaust pipes and exaggerated wheels push this exercise perilously close to self-parody. Still, the thing about a one-off is that only one person has to like it.
Ruf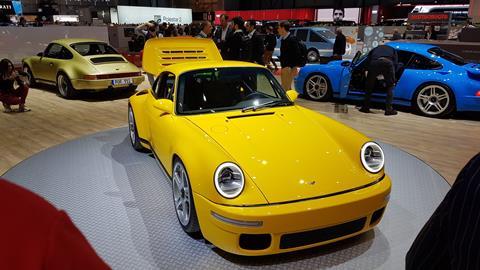 Ruf has long been modifying Porsches to the nth degree, but the Freeman Thomas-designed CTR Anniversary (and its de-winged, non-turbo SCR twin) is so far removed from an air-cooled 911 Turbo that it retains only the glass and the 4285mm overall length measurement from a 964. It uses a different wheelbase, a wider main body (including 30mm-wider doors) and even new LED lights front and rear.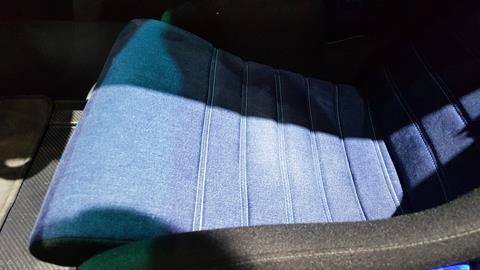 It therefore resembles a Hollywood remake of an air-cooled 911 rather than the real thing, but given how skilfully executed it is, that is fine by us – especially the blue prototype with its novel denim seat upholstery.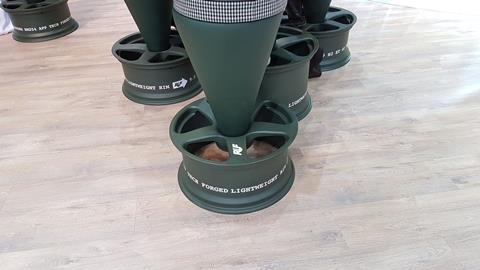 We also feel the stools on their show stand deserve a special mention, with their alloy-wheel base and tweedy cushion.
Morgan
Speaking of tweedy, while it would be a stretch to call a Morgan a supercar, they deserve a mention. This is partly because they've gained a major new investor, but mostly because they debuted a new 'Plus Six' Roadster, with an all-new wood-over-aluminium chassis and the same BMW powertrain used in the Toyota GR Supra – including the first turbo engine in Morgan's 110-year history.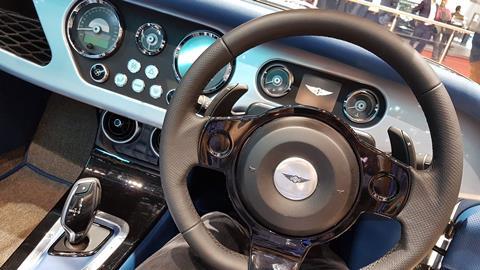 While this new "wide chassis" car looks essentially unchanged on the outside, LED headlights aside, the interior now features a digital display (crivens!) and hidden speakers – although we wonder whether they should've done more to visually integrate the plastic BMW transmission lever and shift paddles, which jar in this retro cockpit.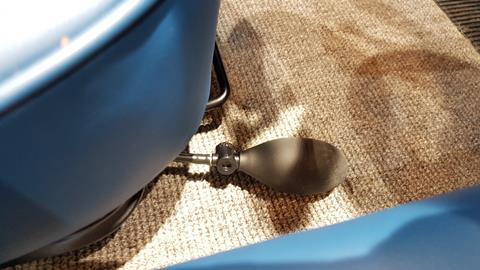 We also enjoyed discovering that they offer a simple air pump to inflate (and deflate) the lower backrest of these rather narrow seats.
Koenigsegg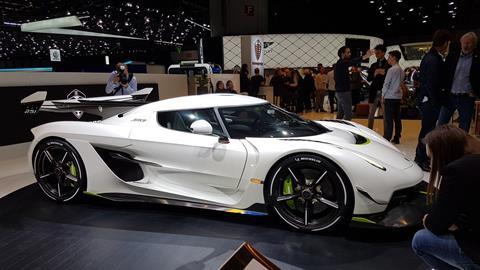 The Swedish hypercar trailblazers debuted what might be their last combustion-only car: the Jesko. Named after Christian von Koenigsegg's father, the company claims that it will be the first production car to hit 300mph (tyres permitting).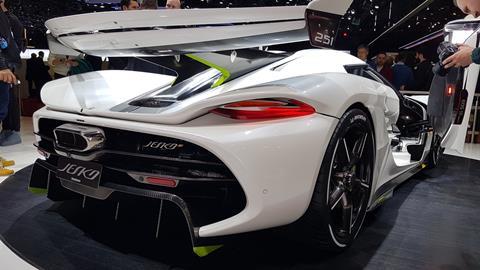 Aesthetically, it's dominated by aggressive aero devices, from the splitters and flicks to the top-mounted active rear wing. While the front and rear graphics aren't their best, there is some more sophistication in the bodyside, with some layering of surfaces and the character line that curls around the rear wheel.
Hispano Suiza (well, one of them)
Under somewhat contentious circumstances, Hispano Suiza is back… twice. The one we found was the voluptuous Carmen EV, engineered by QEV technologies in Spain. It openly takes heavy design inspiration from the brand's H6C Xenia Coupé of 1938, and thus has Art Deco overtones on a level that even Bugatti would shy away from.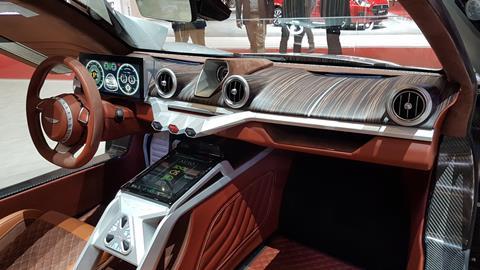 The interior's retro-with-screens theme feels very apt in 2019, while the candle-flame rear wheel arches/spats, boat-tail roof and stepped-disc alloy wheels combine with a big angry front grille, carbon fibre detail panels and LED lights in similarly neoclassical fashion.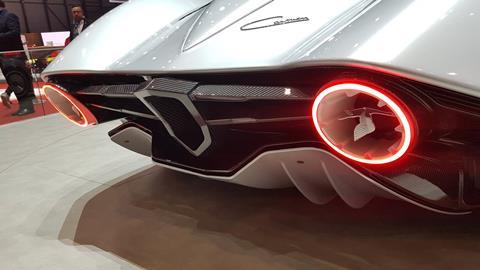 The tail lights festooned with a 'flying' chromed heron are a particularly eccentric touch.
GFG Style
The independent design house founded by no-one less than Giorgetto Giugiaro turned up with this all-terrain electric sports coupé, curiously combining a pair of skis with the name Kangaroo (not an animal typically found at a ski resort). But then, it did debut just before the Geneva show at a concours event held on a frozen lake in St. Moritz, so that would explain the skis…
Piëch Automotive
The evocative names keep on coming – although this company was co-founded by Ferdinand Piëch's son Anton, alongside Rea Stark Rajcic. Technically, they claim a 4:40 recharge time from 0-80% for their battery, as well as a 500km range.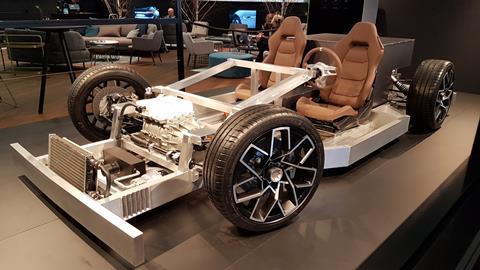 How? Well, using technology about which they're not saying too much – although the properties described are in line with a solid-state battery, the very thing the automotive and technology industries at large are spending countless billions trying to 'crack' and get into mass production.
It remains to be seen whether this Swiss-German start-up and their battery supplier Desten Group have actually got there first…
Aesthetically, the simple, almost old-school design is effortlessly elegant, with only a simple light catcher and ground-level aero skirting interrupting the smooth curves which flow towards the kamm tail. The Mark Zero's interior, from what we can see, is similarly minimalist.
We'll be keeping an eye on this one.
Arcfox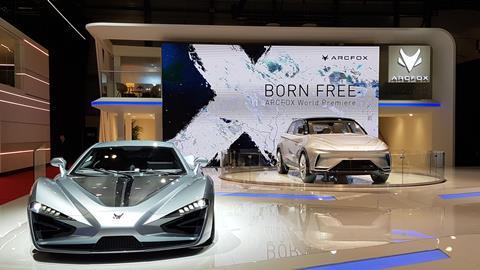 We previously reported that an un-retired Walter de Silva, through EDAG Engineering, was set to do some consulting work for BAIC's all-electric Arcfox brand, and their Geneva show stand featured the first car to have been overseen by him.
The 'GT' supercar, designed solely in China, is all edges and slashes, getting steadily more aggressive from nose to tail. A track version in blue sported a large rear wing to really finish it off.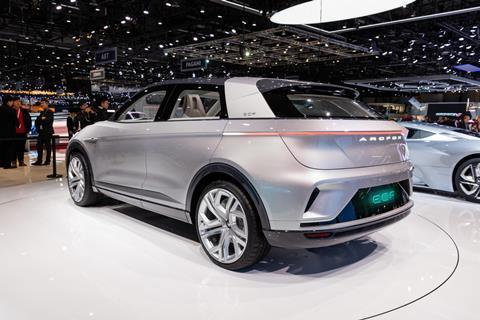 Meanwhile, the Electric Concept Fox (ECF) SUV, which De Silva did influence, is much cleaner and more mature in feel, with minimal, even hidden lights and only a few, carefully positioned styling lines to stop 'clean' translating as 'boring'. It may preview a production vehicle.
Engler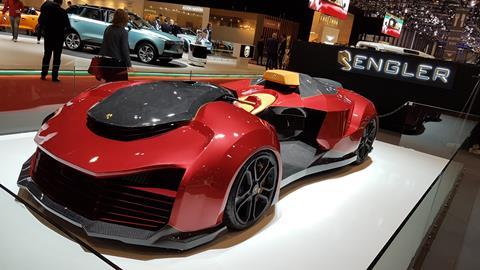 However, the prize for Weirdest Thing at Geneva must go to the Engler F.F "Superquad" with its 800-horsepower V10, 800kg kerbweight, two-tone carbon fibre body and, crucially, motorbike riding position.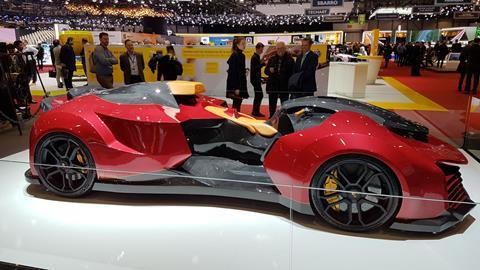 It left every onlooker as bemused as they were amused, and sums up why the Geneva show will always be worth a visit, even if you aren't stirred by electric mobility solutions and tuned 911s. Hats off to them.
—
Scroll through the gallery for more weird and wonderful cars. In the meantime, we'll leave you with the second weirdest not-car of the show: a hot-rodded Lamborghini tractor. Because, quite simply, why not?