Michael Nash joins Car Design News as the new Deputy Editor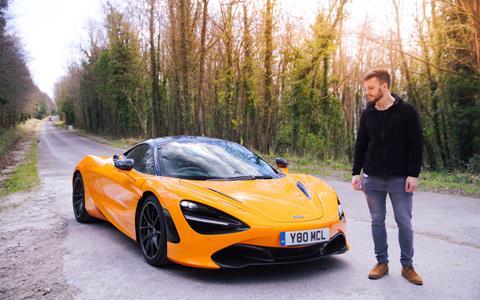 Michael Nash has been appointed Deputy Editor of Car Design News, effective 4 November 2019. He will report directly to Editor Maxine Morland, and work alongside Content Editor Michael Gooderham. He will be responsible for creating content through new platforms, populating existing platforms both in print and online, and managing the Car Design News social media channels.
Nash brings a wide and rich knowledge of the automotive industry to the Car Design News, as well as experience in new content creation. He was previously Assistant Editor at Automotive Manufacturing Solutions, during which he travelled around the world visiting car factories and getting an inside view of all processes from design through to final assembly. He also led the publication's digital strategy, controlling the website and directing social media platforms.
Before his time at AMS, Nash was a Correspondent at Automotive World. He attended motor shows, carried out interviews with senior executives, chaired webinars and produced daily news articles that covered the business side of the industry.
Nash has also worked with two other young journalists to launch an independent car review platform – Chutzpah Car. He regularly test drives cars and attends launches to provide unique and personalised coverage.
To contact Michael Nash, please email at: michael.nash@cardesignnews.com.