A well-established name in the world of airline and public transport design and boasting high profile clients such as Nike, ELeather is turning its attention to the automotive world with a promise that premium materials can still be sustainable
Leather done better is the promise from ELeather. In practice, this means a product that is both premium and sustainable – achieving the best of both worlds to help preserve ours. And now ELeather is bringing its sustainable ethos to the automotive world. For decades, leather has been a byword for premium and luxury car interiors. At the higher end of the market, customers expect it as standard. In mass-market vehicles, a leather interior signifies you have moved into the high-spec end of the model range.
Increasingly, the narrative around leather is changing as questions about the material's sustainability become ever harder to ignore. For starters, up to 75% of a leather hide is wasted and that is before land, water, fuel, and energy taken to produce it is factored in. OEMs are finding a new wave of customers with greater awareness and concern in terms of how their decisions impact the planet.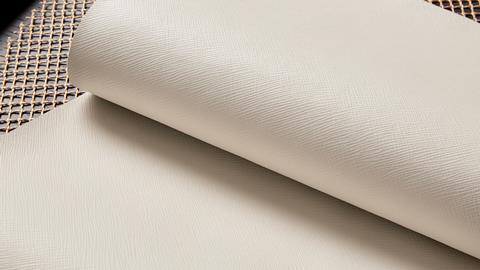 One of the first people to question the accepted practices was ELeather's founder, Chris Bevan. Disappointed by what he saw as unnecessary waste, Bevan sought a more sustainable way of producing leather, coming up with a method to entangle waste leather fibres around a high-performance core using just water. Bevan worked out how to run the hydroentanglement process on leather fibre and with it he launched ELeather in 2007.
Since then the Peterborough-based company has supplied over 8 million m2 to customers around the world and saved thousands of tonnes of leather from landfill. To date, ELeather has worked with over 200 airlines supplying its premium feel and durable product to the likes of Delta, American Airlines, and KLM. In addition, ELeather has collaborated with Nike to create Flyleather – a new performance material for the lifestyle brand.
Now, ELeather is entering the automotive world, just as the conversation about sustainable luxury is kicking into high gear. With a new state-of-the-art factory and a rapidly growing automotive team the timing is ideal. "ELeather is passionate about providing the right solution for right now," says chief commercial officer Nico Den Ouden. "We've made luxury performance materials a proven, sustainable solution. Delivering the change the world demands, without compromising on the experience consumers expect."
The numbers would bear this out. ELeather calculates it uses 55% less land and water in its unique process, producing over 60% fewer carbon emissions than traditional leather. Even 95% of the water used is recycled. The result is a product that doesn't compromise on quality while lightening its impact on the environment.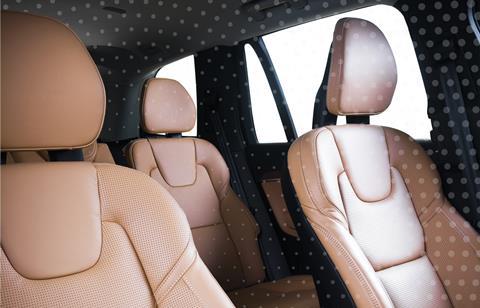 To this end, ELeather meets the stringent automotive criteria while being available in every finish you would expect from traditional leather. It's blemish free, consistent ready-to-cut rolls that need no inspection or patterning and can reduce the weight of a car by at least 4kg. This means lower emissions and increased battery range. "We recognise that the time to act is now. Our ELeather product outperforms traditional leather in every way. It is also kinder to the planet and available, at scale today" says Den Ouden.