Hyundai's China design boss goes global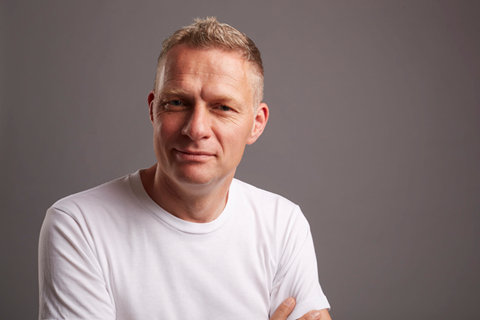 Simon Loasby, who has led Hyundai's design activities in China for the past two years, has been promoted to vice president and head of Hyundai Style Group, overseeing global design strategy for the brand. He brings more than 25 years' vehicle design experience, including the last decade in China for Volkswagen Group and Hyundai.
Loasby will lead Hyundai's global styling from the Hyundai Design Center, the company's lead design studio in Namyang, South Korea. He will also collaborate closely on global strategies and localisation of models with the company's seven global design studios located in China, India, Japan, California and Germany.
He will report both to Luc Donckerwolke, chief design officer across the Hyundai Motor Group, and SangYup Lee, head of the Hyundai Design Center.
Simon Loasby's appointment comes in the midst of a significant design transformation and expansion at the Hyundai brand, and is also a signal for how important a role the Chinese market is playing for the company. Among his objectives will be the further rollout out the brand's new 'sensuous sportiness' design philosophy, building on a global SUV offensive and expanding 'new energy vehicles' including electric and hydrogen-powered models.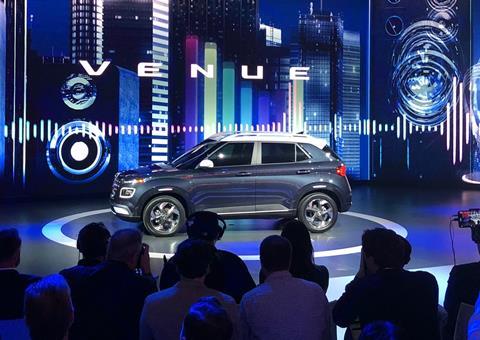 "I'm honoured to be able to contribute to the enhancement of Hyundai's global design capability," Loasby said in a statement. "At a time of enormous change in the industry, I'm looking forward to this new journey for the development of exciting, innovative concepts and unique aesthetics for Hyundai vehicles. I'm also excited to support value creation and positive brand experience for our customers."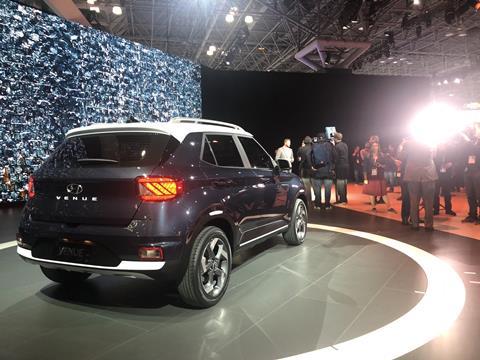 His successor as head of Hyundai China Design will be Minchul Koo, who has been head of the Hyundai Exterior Design Group in Namyang. Koo has already worked with Loasby and Hyundai China on several projects, including on modifying models designed in China for global markets like Russia and Brazil.
Loasby has played a key role in the ongoing revitalisation of Hyundai's model line-up in China, bringing a sportier, more muscular aesthetic that includes highly expressive features. These include the China-specific LaFesta sedan, the Santa Fe MPV and the all-new ix25 compact SUV, which debuted at the Shanghai motor show.
Whilst working mostly in Namyang, Loasby will continue to work directly with Hyundai China, both in supporting Minchul Koo, as well as in better understanding the direction of Chinese consumers, which are playing critical roles in both digital and sustainability topics.
"In design, we have a big role to play in digital and environmental experiences, including the materials we use, sustainable batteries and supply," he told CDN in an interview at the Shanghai motor show. "China is increasingly out in front in the world when it comes to digital and electric vehicles, and is becoming increasingly environmentally aware, and so we need to read the signals here."
In China, Hyundai has its main studio in Yantai, in Shandong province, as well as studios in Beijing and Shanghai, where it has a small area in a startup hub in Gubei. The company plans to open an expanded studio in Shanghai over the next 18 months.
A global collaboration
Loasby's appointment continues an important realignment of the Hyundai Motor Group's global design management. Last autumn, the group named Donckerwolke as CDO across its Hyundai, Kia and the group's luxury Genesis marque, replacing Peter Schreyer, who became president of design management across the group. SangYup Lee, meanwhile, took over leadership of the Hyundai Design Center, including responsibility for Genesis.
Loasby told CDN that all three would coordinate on global Hyundai projects. "We will have a close relationship when it comes to all designs on Hyundai. SangYup will have a more global perspective and also focus on Genesis, while I look forward to knuckling down in the Namyang studio," Loasby told CDN.
The Namyang centre, opened in 2017, is the lead global studio for both Hyundai and Genesis, although activities are separated between the brands (Kia has a separate studio in Namyang). It has around 400 designers and includes state-of-the-art technology in clay modelling, 3D printing and virtual reality.
As well as working with regional studios on models directly and through virtual tools, Loasby pointed to the opportunities to work across an even wider network of engineers, software developers and disruptors across Hyundai, such as the group's innovation arm, Hyundai Cradle.
"They are doing crazy things in robotics, aeronautics and flying vehicles, which gives us so many opportunities in design to really challenge norms, and to solve people's problems."