Interior shot only released so far but China's new Buick looks close to last year's concept, in a good way
Buick has revealed the production version of its China-only GL8 Avenir luxury MPV, and, to no one's no surprise, it looks much like the concept introduced at the Shanghai Auto Show last year.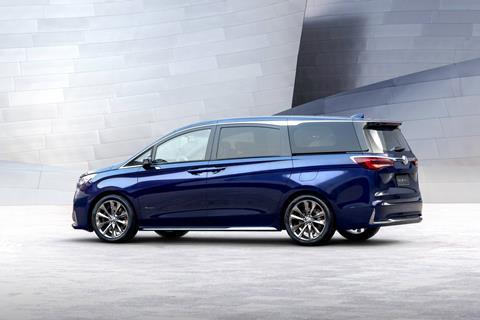 Actually, only one photo was released (below), that of the interior which is very much like the concept, minus the champagne cooler, and glasses (see gallery). A new, more modest centre console has been placed between the luxurious seats. It is telling that the only photo released was of the rear seats which are like a pair of thrones. It's clear that the target demographics of this vehicle are those who would be chauffeured almost everywhere, so rear seat luxury is at a premium. Accordingly, the seats feature quilted leather at back and seat, footrests that extend up and out, and a large center divider with cupholders, a storage compartment, and foldable tray tables. We are assuming individual seatback infotainment screens as well.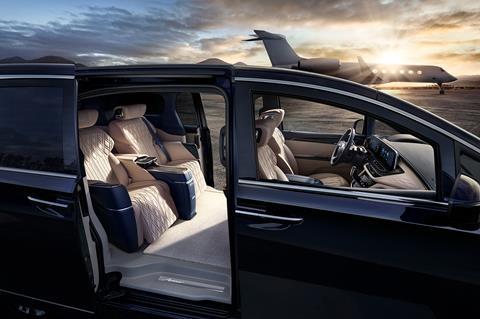 Up front, the driver and passenger seats are much like those in the rear, with a similar centre console. A large dual screen display contains instrumentation and infotainment controls. Throughout the cabin, Buick has promised "significant technology upgrades."
Gallery: Buick GL8 Avenir concept (2019)
The GL8 Avenir will be offered in four and six passenger versions, with the four-passenger being the most luxurious of the offerings. It will be a flagship of sorts for the GL8 nameplate and the Buick brand in China, which is a longstanding success story for GM in China, having sold some 10 million vehicles since its introduction by SAIC-GM in 1998. The GL8 was introduced in 2000, and the Avenir luxury class was introduced in 2016.
GM did not announce the timeframe for the production of the GL8 Avenir. Doubtless, the current upset in the Chinese market due to the Coronavirus has set things back a bit. When it does come to market, it will compete against the Mercedes V-Class and the Lexus LM. But Buick has the brand and nameplate recognition in this class, so it should be a strong entry into the Chinese luxury MPV market.