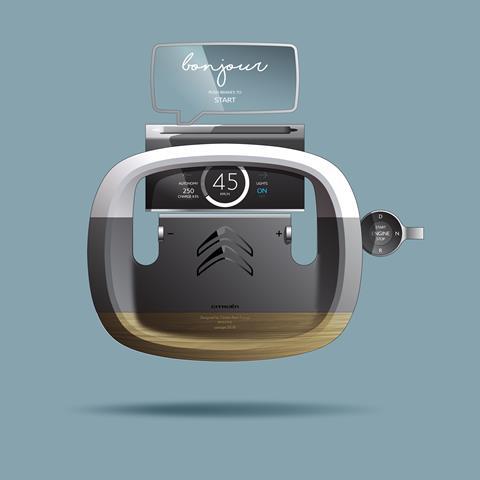 In this issue:
Citroën Ami One
Audi AI:ME
FIAT Centoventi
Hispano-Suiza Carmen
Polestar 2
GAC Entranze
Citroën Ami One
Citroën's Ami One is not just a proposal for urban mobility but an exploration of ways to reduce production costs. Its side doors employ rotational symmetry in place of the usual lateral symmetry, for example, making right and left components identical rather than mirror images. This cuts the parts count in half, enabling exactly the same components to be mounted on either side of the car. Airbump-clad front and rear ends are also identical, as are bumpers, fenders and rocker panels. The DRLs and rear lights, door mirrors and door handles are all reversible, suitable for use on either side.
"The idea was to get as minimal a number of pieces as possible," says Jean-Arthur Madelaine-Advenier, head of interior design at Citroën. "If you want to reduce the cost to build an electric car, we can't squeeze the price of the battery, so we have to find a clever way to reduce the cost [by making] fewer pieces, to optimise the industrial process."
Audi AI:ME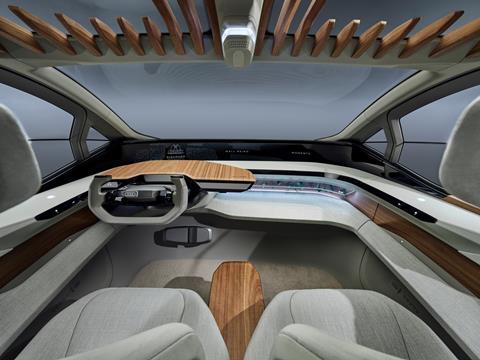 The AI:ME concept is, says lead interior designer James Nissen, "what an Audi could be in an urban inner-city context": a compact, shared, on-demand vehicle seating up to four people. It is the third of four related concepts, each with specific use-cases in mind, following the autonomous Aicon shown in Frankfurt in 2017 (for city-to-city long-distance commuting) and the PB 18 e-tron electric supercar revealed at Pebble Beach last year (with its sliding cockpit allowing a central driving position on the track).
"We needed to really focus on the holistic experience and every aspect of usability," says Nissen. "Firstly, to focus on enabling seamless and effortless personal freedom, it has to be many things to many people – it has to allow all of them to do what they want. Secondly, [it must] prioritise health and wellbeing for commuting."
Fiat Centoventi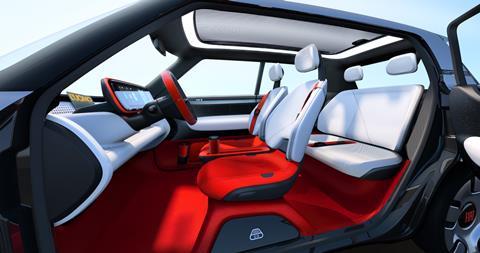 Named in celebration of Fiat's 120th anniversary, which falls in July this year, the Concept Centoventi unsurprisingly draws on the Italian brand's past while looking to the future. It is not, however, remotely retro. Inspiration was taken from both Dante Giacosa's Nuova 500 and Giorgetto Giugiaro's original Panda, but the resulting concept resembles neither of those significant milestones in Fiat's history. Instead, the Centoventi springs from fresh thinking about the lifecycle of future vehicles.
The initial development stage produced "very rich research," he adds. "The assignment we gave our designers was to create a car that defines mobility for Fiat – very much connected to the changes we're facing right now, of shared mobility and electrified mobility. We wanted to create a car that represents our brand identity and brand values and combines this with the idea of mobility."
Hispano-Suiza Carmen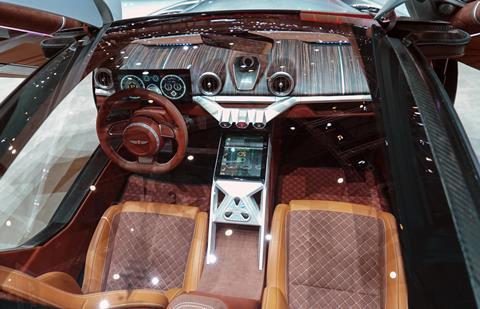 One of the surprise attractions at this year's Geneva show was an unlikely hypercar from a reborn Hispano Suiza, the automaker founded in 1904 whose elegant, high-powered cars were such beloved classics in the 1920s and '30s. The storied marque has lain dormant for seven decades and its reclamation has not been without controversy. Two separate organisations claim the name and legacy of the Spanish-Swiss brand, one based in Spain and the other in Switzerland, a dispute that triggered some pointed verbal sparring before the Geneva show…
But while the Swiss group limited its activities to an offsite press conference, the Spanish contender – a subsidiary of the diverse Paralada Group, affiliated with Spanish electric vehicle specialist QEV Tech – arrived at the event with an actual vehicle. The Spanish car is called Carmen, named after the matriarch of the Suqué Mateu family descended from Hispano Suiza co-founder Damián Mateu. The family now aims to revive the brand for new generations of very wealthy buyers in search of exclusivity.
Polestar 2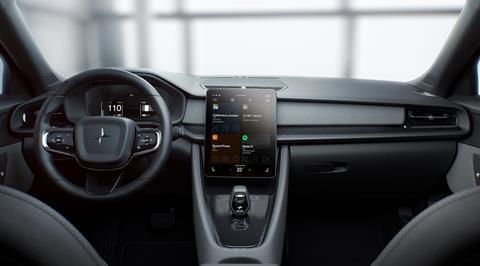 Like any fledgling brand, emerged from under a parent's wing, Polestar aims to establish its own distinct identity. The task is made more tricky by the fact that both its initial products first appeared as Volvo show cars: the Polestar 1 was previewed by 2013's Volvo Concept Coupe and the Polestar 2 by 2016's Concept 40.2. "I see it as my task to separate the two design philosophies," says Polestar design director Maximilian Missoni, who also serves as vice president of exterior design at Volvo. "It's one of those moments where two brands start moving apart. But at the same time, at Polestar, we're still very proud that we're part of the Volvo group."
Missoni adds that Volvo's nine decades of experience should confer an advantage over pure start-ups entering the same niche, of upmarket electric vehicles. "At this point it really helps Polestar to be recognised as a sister brand to Volvo, in public awareness and in trust-building," he notes. "But we are on a journey to separate the two brands."
GAC Entranze

GAC Motor set up its advanced design centre in Los Angeles in 2017 – its first satellite studio outside China, led by executive design director Pontus Fontaeus. Not much more than a year later, GAC's LA studio wheeled out its first concept car, a seven-seat electric MPV called Entranze, revealed at the 2019 Detroit auto show. The car aims to combine the practicalities of a versatile people carrier with the presence and desirability of a full-size SUV. Offering a bullet-shaped profile, panoramic glazed roof, large wheels and dramatic pop-out sliding doors front and rear, it seeks to dodge the dowdy, panel-van associations that blight many MPVs.
The compact, low-slung packaging of the car's electric powertrain afforded considerable freedom in cabin layout, which GAC employed to create a cabin designed to meet the needs of families and groups of friends. Indeed the cabin layout provided the driving force for the whole project, according to Fontaeus: "We wanted to create a special vehicle that would better enable us to create and share wonderful experiences with those close to us – a vehicle that represents 'we' instead of 'me'."
-
Interior Motives is a Car Design News production. Subscribe to see our premium content by clicking here.