Volkswagen has installed two new 3D printers that allow the design team to produce more realistic prototype components
Like many other carmakers, Volkswagen has been using 3D printing to create prototype components for decades. It has now invested in two full colour, multi-material 3D printers at its Pre-Series Center in Wolfsburg, which could help it enhance design processes.
The technology comes from Stratasys – a global leader in additive manufacturing solutions. Speaking to Car Design News, Fadi Abro, head of automotive at Stratasys, outlines the benefits of printing in colour.
"The prototyping process is underpinned by realism and functionality – i.e. does the prototype look like the real part and does it perform like the final part during testing. Full colour printing plays an important role for the former and has multiple benefits. Firstly, the ability to produce full colour prototypes in one single print can save significant time and cost versus the post-processing required when finishing, then painting a traditional non-colour prototype. Volkswagen is eliminating that process. But simply printing in colour is not enough. Automakers like Volkswagen have stringent design and colour specifications, so the accuracy of colour is essential. Being the only Pantone-validated 3D printer, the J850 3D printer is an ideal solution for true-to-life colour-matching."
The other major benefit of using the new technology, Abro continues, is that it has the ability to simulate textures, replicating the feel of wood, fabric or leather, for example. Furthermore, the use of a transparent material called VeroUltraClear allows the VW team to replicate the clarity of glass.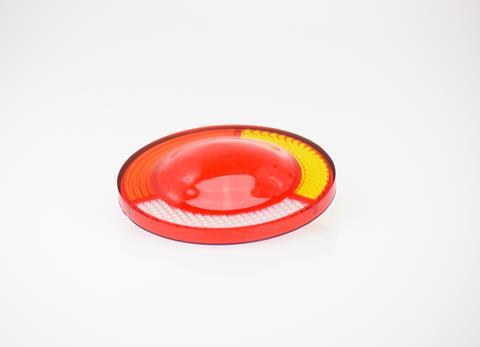 Including these materials during the design and prototyping phases has traditionally been far too expensive and would take too much time. "For the vehicle interiors, this capability to directly print special textures is a gamechanger, allowing automotive designers such as Volkswagen to be much more creative with future designs," Abro says.
"Volkswagen has always put innovation at the heart of everything it does, in order to develop vehicles that excite our customers and make them proud to own," says Peter Bartels, head of the Volkswagen Pre-Series-Center. "To achieve this, it is essential we provide our design teams with the latest cutting-edge technologies to unleash their creativity and enable them to set the standard in automotive design. The recent addition of the J850 3D Printers offers us additional capabilities that strengthen our 3D printing operations and allow us to further optimise our design process."
Some smaller car companies are taking 3D printing to the next level. Czinger's 21C, for example, used 3D printing to produce critical parts of the chassis, while BAC is also hoping to extend its use of the technology.