Coventry-based Envisage Group is providing design services across industries, from start-ups to multinationals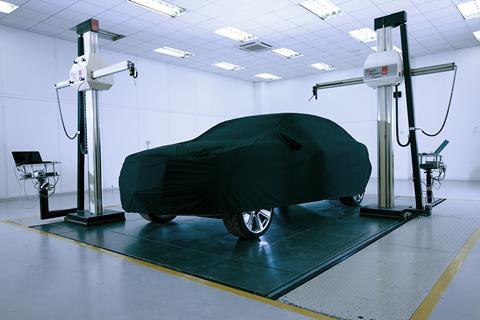 Envisage Group is well-known for producing motor show concepts for the world's leading OEMs, but as Tim Strafford, CEO Envisage, and Mick Bradley, Production Director, explain, the work the company is currently undertaking goes far beyond that and is, in fact, servicing the leading edge of what modern car companies need from design-support businesses. "Envisage Group is more than just a model-maker, it offers primary support services to design operations at all levels, from start-up, through one-off and bespoke vehicles to large automotive companies," says Tim Strafford.
Formed over the last few decades through acquisition of specialist companies, Envisage Group is based across five sites in Coventry, divided into four main divisions.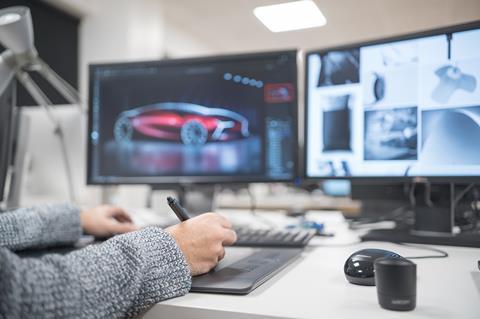 Envisage Concept Design and Engineering offers services ranging from conceptual design, sketches and renders to 3D modelling, validation and testing and engineering for manufacture. Envisage Technologies undertakes the design and manufacture of concept and show vehicles for automotive, aerospace and marine, as well as being experts in dimensional properties, fixtures and tooling – to support the vehicle development process right through to production. Envisage Classic and Bespoke works on niche vehicles, bespoke and restorations and is capable of creating a low-volume production run of vehicles too.
The company also has a technical recruitment arm. And with facilities in San Francisco and in Pune, India, it provides a vital service to traditional, British-based automotive clients as well as start-ups and emerging market brands particularly in the EV sector. The business even builds for shows such as CES and works with aerospace clients on cabin design and trim, and more.
But it's the design support services that Envisage sees as a core part of the business – and an area that is expected to grow.
The group has 25 OEM-level design studios available to hire with full support provided to design operations, allowing them to go from an initial sketch to building a prototype vehicle and beyond. Facilities include the latest 5-axis milling machines and 3D printing, giving clients the ability to visualise and make scale and full-size clay models as well as component parts. Envisage also has an on-site trim shop that can create a fully trimmed automotive interior and a paint shop that can mix any colour a designer imagines – and apply it to a prototype panel or full vehicle.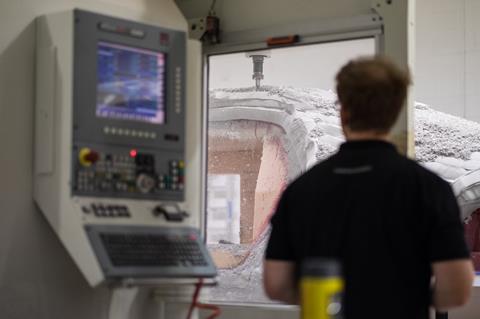 Envisage's Perceived Quality (PQ) department provides a unique service within the industry for customers. "We support many OEMs with this," says Tim Strafford. This highly experienced team works with designers and engineers to optimise PQ from initial concepts through to final engineering, resulting in a lasting impression of overall quality and enhanced customer experience. Aesthetic Quality, Crafted Quality, Technology Quality and CMF are the key areas Envisage focus on with their customers. With knowledge gained from working with luxury and premium automotive companies; combined with their own research in consumer preferences, Envisage offers a range of services in PQ evaluation techniques, car clinics and have defined an objective approach to PQ that assists designers and product managers.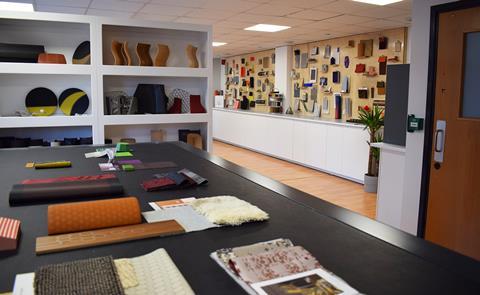 The CMF department is expert in traditional materials such as leather, but also in the development of sustainable materials, in replacement floor materials through to a cradle-to-cradle approach to interiors. "The industry is used to using leathers and fabrics, now they are considering alternative new materials that give customers a new perspective on the quality of the vehicle from their initial interaction… It opens up a completely different world and Envisage Group can offer help here with the skills and research we have developed in CMF and PQ."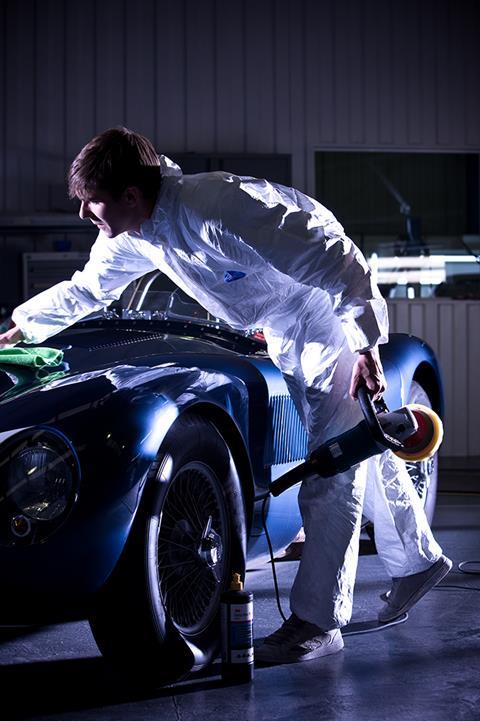 Envisage can also work at a client's site to help create a concept, working prototype or production car.
Tim Strafford explains how these facilities have recently been used to their full potential, as the company sees a growing trend for more than the 'traditional' concept car. "We worked on a British supercar last year that was virtually an exact replica of what the production car will be. This vehicle is now being used to win sales before the client has fully developed and produced the vehicle. So being able to support an OEM in designing and then creating a physical vehicle is a vital element of the process of selling specialist vehicles. Technical demonstrators are getting closer and closer to being production representative, not only in the look and feel, but also in the balance of the technology. It is part of our strategy to respond to that by supporting the 'productionisation' elements of the actual car in a one-off initial vehicle."
Integral to this is Envisage's electronics department, as Mick Bradley explains, "We can support a client on everything from lighting to animation to conceptual, low-cost solutions for head-up displays. We have even created a low-voltage, modular electric drive chassis onto which a newly designed body structure can be bolted, allowing the vehicle to move under its own power for filming and visualisation."
"Under one roof, Envisage Group offers OEMs and design houses all the supporting capabilities and technologies they need to get a programme up and running extremely quickly – that's what sets us apart from the crowd," continues Tim Strafford. "Whatever the project, we are fully geared to provide every kind of design support service, allowing our clients to focus on what they do best: advancing the art of automotive design."
For more about the colour and materials division at Envisage, listen to the podcast with Rebecca Heath, Lead Colour and Materials Designer at Envisage Group.
Gallery: Rebecca Heath and the Envisage colour and materials division
To talk to Envisage Group about hiring studio space – or for any design support service enquiry, please contact enquiries@envisagegroupltd.com.