The editorial team at Car Design News highlights their favourite stories of the year: Lucid Motors, Jeep and Land Rover all make an appearanceIt
A turbulent year of that there is no doubt, but amid the cacaphony there were some compelling launches of time-honoured names, some brand new cars and lots and lots of questions.

James McLachlan, editor, Car Design News
First sight: Lucid Air – Detroit is the spiritual home of the American auto industry, but gradually, as technology becomes more prominent, California is wielding greater influence in car design. No company better illustrates this shift than Lucid Motors, which, after an early false start, has come good with its first production car, the Air. The company has vaulting ambitions, as founder Derek Jenkins and his team explained at the recent Car Design Dialogues event.
Concept Cars: All Dressed Up With Nowhere to Show? One of the leading casualties following the, one hopes temporary, death of the motor show is the concept car. I really enjoy discursive pieces like this one by Aidan Walsh. Aidan examined how the role of the concept car had evolved over the years, and suggested, among other things, that the automotive world's courting of Silicon Valley via shows like CES is not a natural home for concept cars.
Car Design News end of year podcast – I really enjoyed recording CDN's end of year round-up with regular contributors Guy Bird and Laura Burstein. The relaxed nature of the conversation belied the strength of the material, I think, with our guests turning their critical gaze on the general state of car design, offering their thoughts on the current revival of long dormant car brands, and challenging the industry to make good on its promise to become more sustainable.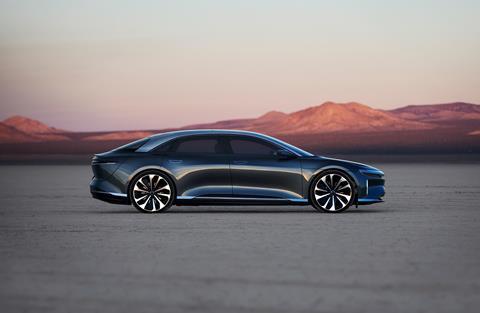 Michael Nash, deputy editor, Car Design News
Tata's new take on the classic Sierra launches in Delhi – Several carmakers have brought back old nameplates this year, but one of the most interesting is the Tata Sierra. The company decided to completely redesign the Indian icon as an electric SUV concept with a clean exterior shape and a fantastic forward-thinking interior. The team ditched fixed touchscreens in favour of authentic natural materials, culminating in a calming and charming space. It is a statement from Tata, suggesting that not all cars will need to be full of enormous screens in the future.
Koenigsegg debuts all-new Gemera four-seater – The Swedish performance car company has consistently produced beautiful vehicles, albeit few of them. They have tended to be two-seaters with very little in the way of creature comforts in order to save weight and push the boundaries of power. But with its first ever four-seater full of practical interior features such as reading lights and cupholders, Koenigsegg is branching out with the Gemera and will likely hit the mark for more potential buyers than ever before. I was lucky enough to sit down with Koenigsegg's head of design Sasha Selipanov, an extremely talented and insightful individual, to talk through the megacar and its design details.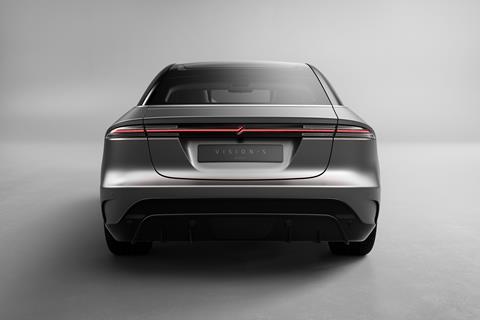 Driven: 2020 Jeep Wrangler – Travel during 2020 was near non-existent, apart from at the start of the year. I was fortunate to head out to Montreal, Canada, where I test drove the latest Jeep Wrangler, taking on blizzards and black ice. The relentless machine took on the worse driving conditions I have ever experienced, without so much as a single tyre skid. The Wrangler is evidence of design and engineering teams working in absolute harmony to produce one of the toughest vehicles ever.
CES 2020: Sony builds a car – We had just one show take place in its traditional physical format this year – CES. And in true CES style, tech companies flexed their muscle and showcased their capabilities across an array of different industries, including automotive. The Sony Vision S prototype was a particular highlight, equipped with no less than 33 cameras, radar units and other sensors to provide what the company describes as a "safety cocoon". It was produced by Sony's AI and robotics division with the help of Magna, and although it may never be built, the Vision S gives us a clear indication of the way in which traditional non-automotive companies could soon have a greater bearing on the industry.
Christopher Ludwig, Editor-in-Chief
How to design remotely series – Okay, I'm cheating because this is actually a series of 5 articles from leading designers across the globe talking about how design teams have been managing the crisis and adapted to remote working, including Hyundai, Ford, Geely and SAIC. I really enjoy hearing the voice of the design teams here, and getting insights into the tools and techniques they use, whether virtual reality tools or how to keep creative exchanges going. It showed at once just how connected and advanced much of the design review process already was pre-Covid. But I think the emphasis and importance on techniques from sketching to clay modelling also come through, as does the importance of exchanging ideas and critiques spontaneously. Our current winter of discontent suggests we'll still be using all the tools at our disposal to stay connected with our teams and so there are still lessons to glean here (plus, Geely's Guy Burgoyne and his 'gymnastic eyebrows' are definitely a good reminder of why it's better to take meetings 'camera on') .
Jeep Grand Wagoneer – Interior Motives Autumn – The past year or two has seen many classic models reinvented or brought back to life, from Mustang to Hummer and the Bronco. I'm not going to pick a favourite of this bunch, but I enjoyed how our article in Interior Motives brosonught the Grand Wagoneer concept to life. Right at the beginning we have that sketch of the wing-shaped IP humming with energy matched with the beautifully wide, soft and analogue original – a pairing echoing across time. The team at Jeep explained their choices in the interior and UX in a way that does make me feel I am already sitting ensconced in its generous proportions and looking up through that panoramic moonroof (where the map of Detroit is a great touch). This story also was a great preview to the design review of the Grand Wagoneer that we had with the Jeep team at Car Design Dialogues.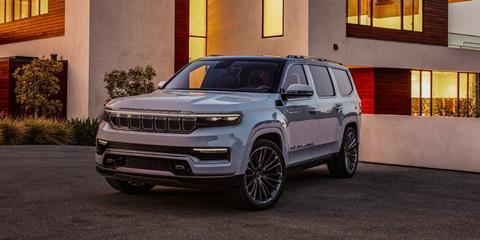 Land Rover Defender: Reinventing an icon – Overall, I'm most impressed and proud of how CDN itself adapted to the crisis, pivoting to more multimedia coverage, including through a series of livestream, podcasts and now virtual events that are themselves video showcases of car design. I love so much from our event, but I do quite enjoy the content that partly inspired it. Getting the chance to go inside the design studio and meet so much of the team responsible for the new Defender was a real gift, including the vision from creative director Massimo Frascella and the detail from the team across exterior and interior, materials, colour, etc. It was this unique deep dive, together with the wider team, that I think provides our audience so much insight, but also showed us at CDN that we could connect with and share so much more behind a design story that we have up to now.