Within the last year there have arguably been more major job changes in senior car design than in the last five put together. Via exclusive quotes, dot-joining and head-scratching, Car Design News unpicks some of the reasons and possible consequences
The amount of change within car design department staff over the last 12 months – and especially the first half of 2021 – has been striking. It started gently in April 2020 with VW brand design boss Klaus Zyciora taking over one of the industry's biggest jobs – head of design for the whole VW Group – as Michael Mauer stepped back to solely concentrate on the Porsche brand. Bischoff wore both hats until July 2020, when Jozef Kaban – who had bounced from Skoda-to-BMW-to-Rolls-Royce within four years – came back to the group as Volkswagen brand design director.
The next trigger came in the autumn of 2020 with a new corporate set-up at Renault Group aiming to right a decidedly wobbly ship post-Ghosn and pre-incoming CEO Luca de Meo, that prompted VP of Renault Group design Laurens van den Acker to pitch to de Meo to set up design along individual brand lines. De Meo agreed and van den Acker moved to executive vice president of design while coaxing Gilles Vidal to vacate his Peugeot design director job to take over day-to-day Renault brand design duties.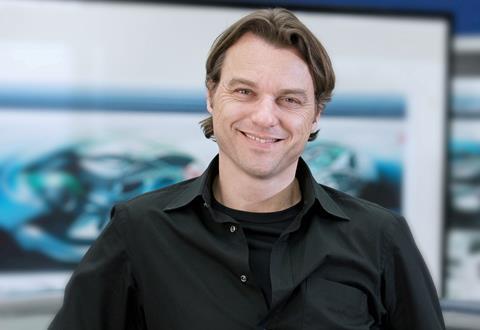 Van den Acker also persuaded Seat and Cupra design boss Alejandro Mesonero-Romanos to fill the Dacia design director role. Both were major coups but one would prove short-lived (more later). Lada, Renault's sometimes forgotten Russian subsidiary via Autovaz, also gained a new design director, with in-house hire Jean-Philippe Salar taking over from ex-Volvo and Mercedes designer Steve Mattin who, according to van den Acker "decided to take a personal break", i.e. he's left the business.
"I felt after ten years it would be good to give a completely new injection to Renault and Dacia history," van den Acker said, "and I know from experience that the best way to make a big step with your brand is to put somebody new in. We had potential candidates on the inside of the company as well, but I decided to look outside too. The planets aligned so Gilles and Alejandro were available, because these are guys who could find a job anywhere."
While long-time Alpine design director Antony Villain remained in his post and Renault Group veteran Patrick Lecharpy was made design director of its newly-created Mobilize mobility brand, the reshuffle left other internal design talents perhaps overlooked. In March 2021, Anthony Lo, former VP of exterior design at Renault was announced for the top job at Ford after the retiring Moray Callum.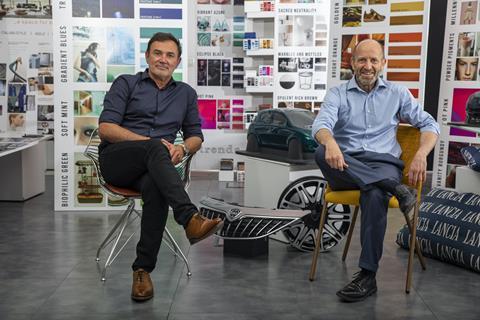 And in late May, Francois Leboine, Renault's head of concept cars behind the recent Morphoz and 5 prototype jumped ship to become head of design at Fiat and Abarth. He now reports to Jean-Pierre Ploué, chief design officer within the Stellantis Group, an automotive titan forged in early 2021 from the merging of PSA and FCA. Among his many duties, Ploué has been charged with leading Lancia's revival – a not insubstantial task.
But in April, in-between those moves, it was widely reported that new Renault Group hire Mesonero-Romanos had decided to leave Dacia after only six months. According to rumour he will soon start as head of design at Alfa Romeo, another brand under the new Stellantis umbrella and a Dacia PR has confirmed David Durant as acting head of design meantime. Who knows if Mesonero-Romanos didn't like what he found at Dacia – he admitted while there that "it was not the obvious choice after Seat and Cupra" – or whether the lure of working for one of the most design-acclaimed car brands in history was just too much to resist? Either way, Mesonero-Romanos' move to Alfa comes with massive responsibility and burden, because despite the decent Stelvio large SUV and Giulia sedan, the so-loved Italian brand is still a tragic under-achiever with a range featuring more holes than a slice of Emmental cheese.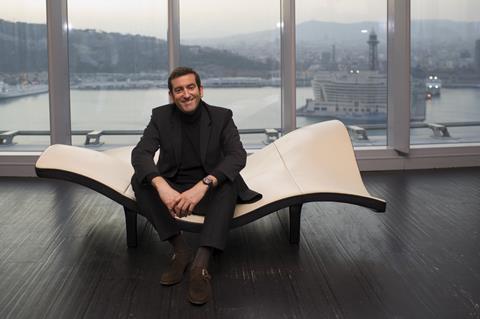 Back at the VW Group, Stefan Sielaff also left Bentley in early 2021 and according to well-placed insiders is soon to take on a very senior position within the Geely Group. Current design SVP Peter Horbury may yet move to a more board director or consultant-type role – perhaps in a similar way to Peter Schreyer at Hyundai Group when Luc Donckerwolke became EVP and chief design officer – but that's still to play out. Staying within the wider Geely organisation, Volvo and Polestar announced at the start of May the greater separation of their design operations. Max Missoni is now dedicating all of his time as Polestar's head of design and relinquishing his previous additional role as exterior design VP at Volvo with T.Jon Mayer promoted to the latter post.
Also in early May, over at JLR, Julian Thomson quit as Jaguar's design director. This came within two years of taking the top job from Ian Callum but only half a year after former Land Rover chief creative officer Gerry McGovern was promoted to a newly-created wider role as chief creative officer for the whole JLR Group, effectively making McGovern Thomson's boss. No announcement has been made on who will replace Thomson at Jaguar or where he might emerge next, although rumours of him joining former Jaguar design studio director Wayne Burgess at Indian start-up Ola Electric remain just that for now.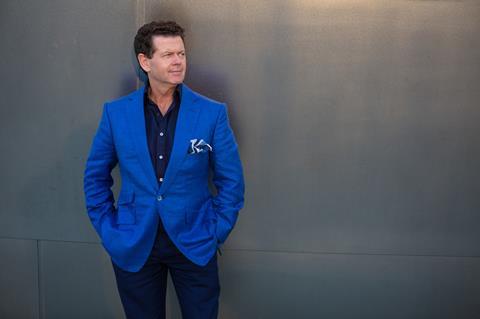 Last but by no means least over at the BMW Group, in late May, Anders Warming was announced as the new Rolls-Royce design director. Starting in July in the role vacated by Jozef Kaban in late 2019 and not filled since, it's a return to the group Warming left as head of Mini design five years ago, first for Borgward and then his own consultancy.
So it's been a very busy 12 months in car design top brass recruitment and while the COVID-19 pandemic may have acted as a catalyst to take stock and re-set for some automotive design teams, it only accelerated a wider automotive industry rationalisation and regrouping in order to take on the myriad start-up firms vying for their customers' business. More such moves look likely too, in order to make traditional carmakers better positioned for the Connected, Autonomous, Shared and Electric (CASE) future ahead, moving towards mobility rather than traditional car design and which will need more interior, UX, digital and experiential designers – and design directors with an ability to think differently to manage them.
Most popular stories from 2021
1

2

3

4

5

6

7

8

9

Currently reading

All change please: Dissecting the car design top job merry-go-round

10

11